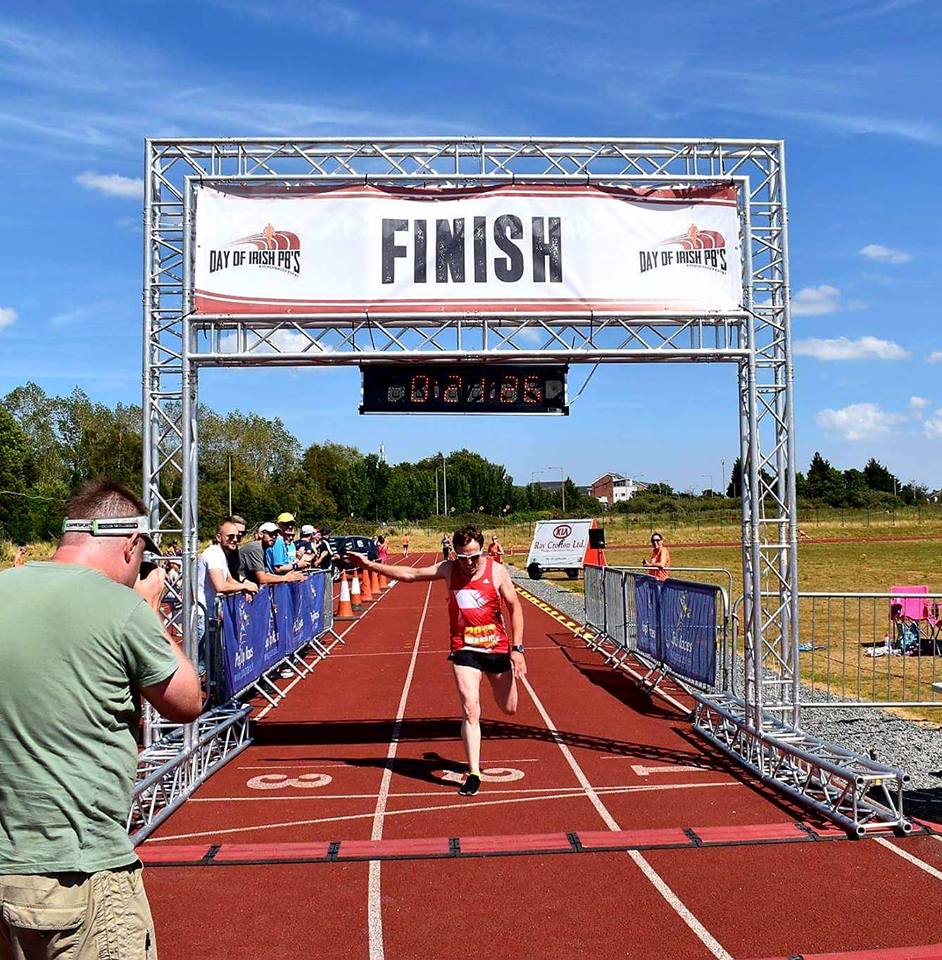 Pop Up Races Announces Barretstown As Its Charity Partner for 'Day of Irish PB's' event
-The Irish festival of track running-
Pop Up Races, one of Ireland's leading chip-timing and sports event management companies, has today officially announced Barretstown as its charity partner for this year's 'Day of Irish PBs' athletics event. This unique groundbreaking running event will take place on Sunday, 14th July 2019 at Le Cheile, Leixlip, Co. Kildare.
Due to the huge success of last year's event, Pop Up Races is running this event for the second consecutive year and using its platform to promote and raise vital fund for Barretstown. This exciting new festival of track running will bring together the running community, from elite to novice participants in an all action packed running extravaganza.
Brian Conroy, Co-Founder of Pop Up Races said: "It is great to announce that the second Day of Irish PBs event will be taking place in July this year. We are also delighted to announce Barretstown as our charity partner for the event. Pop Up Races aims to build on the success of last year and again make this event the most accessible event in Ireland, from novice runners to experienced club runners. 'Day of Irish PB's' will undoubtedly be an inspirational event, a day where everyone can share the same track as Olympians and elite athletes. As well as a sports event management company, our staff members are dedicated and enthusiastic runners, further adding to our wealth of knowledge of the industry. This will unquestionably be a day to remember."
Tim O'Dea, Director of Development, Barretstown: "Barretstown is delighted to have been chosen by Pop Up Races as the official charity partner for this year's 'Day of Irish PB's' athletics event. I would encourage anyone with an interest in running to sign up and enjoy this exciting race day experience while raising  funds for a great cause. Every year, Barretstown has to raise €5.8 million, and events like this help us to raise vital funds to bring seriously ill children and their families to experience our life-changing programmes. Childhood stops for seriously ill children. Will you help Press Play on childhood?"
Anthony Flannery, Race Director said: "This is a flagship event, organised and run by Pop Up Races. As a Kildare company that operates across Ireland, it is important that we give back to the community and help support charitable causes. We are delighted to team-up with Barretstown for the second 'Day of Irish PBs' event and we are keen to help raise key funds for Barretstown."
Event Summary
Encompassing 12 and half laps of the track, each 5,000m race will provide the competitor with the ideal conditions in which to secure that elusive personal best.  This event is organised by runners, for runners. Each race will be paced by experienced athletes, including Olympians and Elite athletes, with the aim of bringing you to your target time. Our aim is to provide a friendly and exciting race day experience and one that will be surely one to remember.
To find out more information and to enter the event, please visit https://www.popupraces.ie/race/the-day-of-irish-pbs-2019/