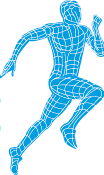 ABOUT US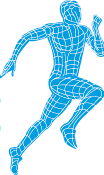 ABOUT US
Pop Up  Races is Ireland's leading race timing and event management company. As well as chip timing, the company provides strategic event management services, ranging from pre-race planning right through to post-event evaluations.
Pop Up Races also has a medal and T-shirt division, and partners with one of Ireland's most talented graphic designers to ensure the highest quality designs.
Pop Up Races was founded in 2014 by brothers and running enthusiasts, Brian and Dave Conroy. The company was originally set up to organise their own "Pop Up Races" in the Leinster region on midweek evenings. The first Pop Up Race event took place in Celbridge, Co. Kildare in May 2014, where 27 finishers were timed. Fast forward to 2016, when the company recorded over 20,000 people using its service. As keen runners, the founders of Pop Up Races pride themselves on excellent customer service and delivery.
Since 2014, the company has significantly grown and increased its footfall across Ireland. Pop Up Races now operates in 20 counties across the Republic of Ireland.
So far in 2017, the company has announced a partnership with the KIA Motors Ireland, and were crowned winners of the highly competitive 2017 Staff Relay Series, which took place in the Phoenix Park in May.
As part of its offering, Pop Up Races provides the below services to the highest standards.
Race timing for running, duathlon, triathlon events

Gantry hire

Race clock hire

Online registration

Market leading paperless registration on race day

Race photography

PA system hire

COURSE MEASURING: We employ an AAI approved measurer who will measure your course as part of any package provided by Pop Up Races