Back To Race List
UPDATE: PROVISIONAL STARTLISTS NOW AVAILABLE HERE
TIMETABLE HERE: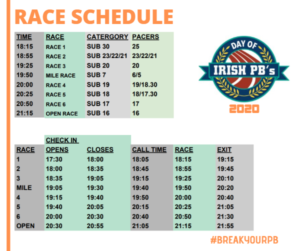 PRE RACE INFO: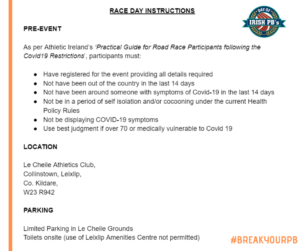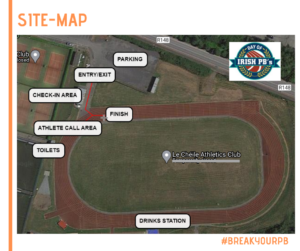 ---
It's Back – FRIDAY NIGHT LIGHTS on the track at Le Cheile AC, Leixlip, County Kildare
This will be an evening meet, with paced 5,000m races to help you achieve a Shiny New PB!!!
We'll have all of the usual fun, maybe a beer or two, as well as our unique singlet.
The programme/running order will be confirmed once all entries are in.
Participants will be required to be available from 6:45pm (Race 1) to 9pm (Race 6). The races will be grouped with athletes of similar ability, with the fastest race (sub 16) being the last event of the evening around 9pm. The first race will take place at 6:45pm and will be for athletes aiming for PB's in the region of 25 to 30 minutes.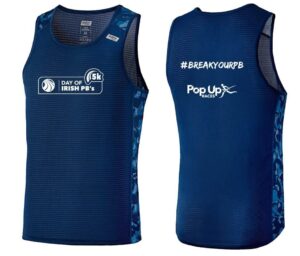 Entry Details:
Number for Life / VIP's: €15 + Booking fee (including a beer)
All Others: €20 + Booking Fee (including a beer & Number postage)
ENTRY CLOSES MONDAY 27th at 9am
Singlets will be an optional extra at €10 (Design to be revealed week commencing 13th July)
You can buy a Number for Life, and save on postage costs on all future events here: https://www.popupraces.ie/number-for-life/
This event will be run in a safe manor, adhering to all guidelines that are in place on the event date