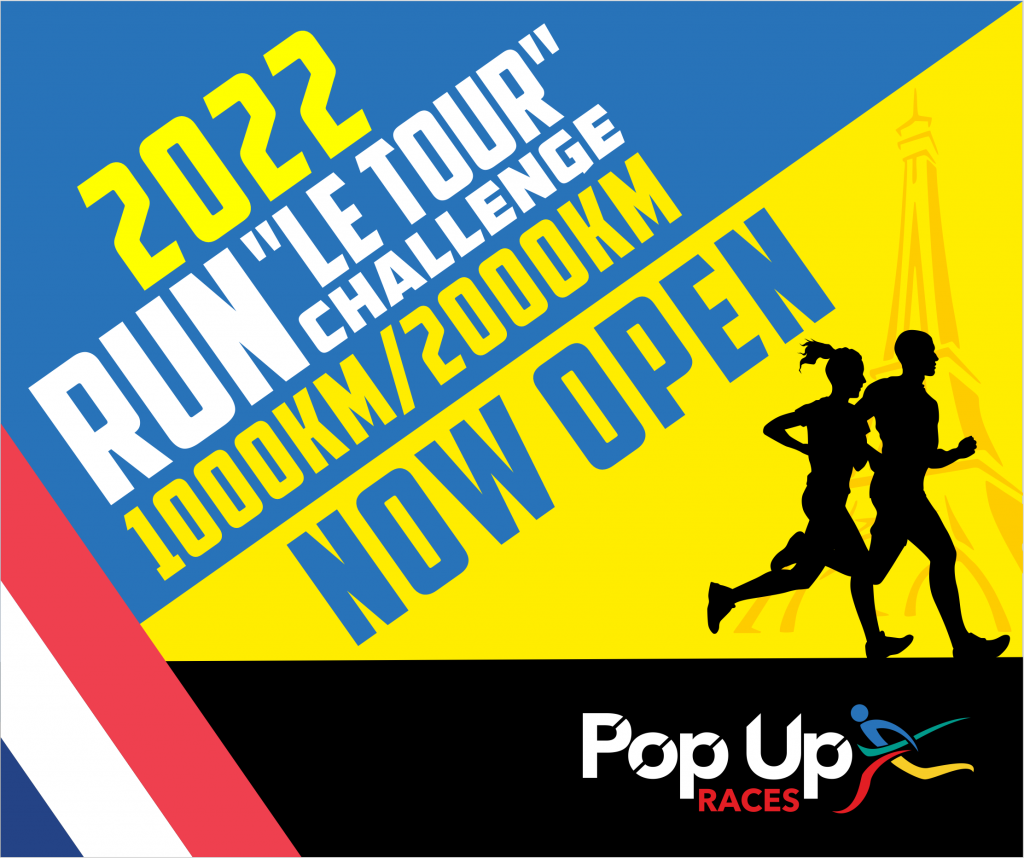 It's the worlds most iconic & grueling cycle race, so in 2022, we're inviting you to RUN "LE TOUR" for the 12 months of the year.
Virtual Hub FAQ's: https://www.popupraces.ie/2020/07/the-virtual-hub-frequently-asked-questions/
Using the Virtual Hub
: All participants can log their KM's on their own
Virtual Hub Dashboard
. Here you can track your progress around France, check your position on the leaderboard and download your bespoke race number (bib) for the event. Upon completion, you can also download your Finisher Cert on your dashboard too.
T-Shirts: We have placed an initial order for the event  t-shirt, which we expect to have in by the end of January. These will then be posted out to all participants.
Medals will be sent out on completion (starting from April)