Event Details
Location

Carlow

Race Type

Real Events, 5 Mile Run

Date

29-01-2023

Time

11:00
Enter Now
 9th Annual Charlie Curran Memorial Run 2023
WE ARE BACK!!!!            
We are delighted to announce that on Sunday 29th January 2023 we will return to a LIVE event and we can't wait to welcome runners and walkers back to Carlow for the 9th staging of the Charlie Curran Memorial Run 5 Miler.
Our chosen 2023 charity partners will be Debra Ireland – The Butterfly Skin Charity
and  Féileacáin – The Stillbirth and Neonatal Death Association of Ireland (feileacain.ie)
two charities that really need our support.
Covid 19 has affected so many aspects of society over the past number of years and we have been no different. In the interest of safety and to fully protect our volunteers, families and our race partners and associated clubs we went Virtual for our annual event for the past 2 years which was a great success and raised much needed funds for three wonderful charities the Irish Cancer Society, Down Syndrome Ireland and Éist Cancer Support Carlow.  I would personally like to thank you all for supporting us in these difficult times.
Event Background
The event was set up in 2015 in memory of my father Charlie Curran who passed in 2005 at the age of 52 due to a heart attack. Like so many bereaved families we were shocked at the sudden passing and totally broken at the loss and the void that this would leave in our lives. Over the years and remembering the moments and times we shared together and cherished, this has helped me and my family deal with the loss.
I decided in 2014 as his son I wanted to remember him in a way where everyone could come together and enjoy themselves and of course get a cup of Tea and some Food 😊 and the Charlie Curran Memorial Run was born. The rest they say is history.  They came from far and wide in January 2015 from Bagenalstown to Ballinasloe, and from Cork to Donegal to Carlow town and to scenic Oak Park to honour Run/ Walk in my dad's memory while remembering their loved ones who sadly had also passed.
Fast forward now to 2022 and we have raised just over €55,000 in total over the past 8 years for multiple Irish charities and this year we would like to grow that total with your help and support.
After two long years of waiting to stage this event, I wanted to make it special and memorable as over these years we all have experienced loss and in most cases be it a physical loss or simply not been unable to see friends and interact like we used too.
This is why I've chosen Debra Ireland and Féileacáin to be our 2023 charity partners and all proceeds will be equally split between both these two wonderful and worthy charities.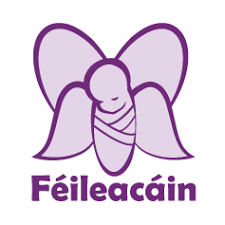 2023 Charity Partners
DEBRA Ireland was set up in 1988 by families living with the painful, genetic skin condition epidermolysis bullosa (EB) who had no support and nowhere to turn.
EB (epidermolysis bullosa) is a genetic skin blistering condition. Babies born with EB have skin that can blister at the slightest touch. Currently there is no treatment or cure.
DEBRA Ireland is a national Irish charity, established to provide support services to patients and families living with EB. We also drive research into treatments and cures for those living with the condition.
EB is a classified as a rare disease. An estimated 1 in 18,000 babies born in Ireland are affected by EB. Over 500,000 people have EB worldwide.
No, there is currently no cure for EB. Treatment of the condition presently consists of the management of symptoms, which has improved dramatically over the years. There is much research being undertaken worldwide however, to find effective treatments and cures. DEBRA Ireland is funding a variety of projects aimed at developing treatments and cures for EB (please see our research pages for more detail).
Epidermolysis bullosa (EB) is a distressing and painful genetic skin condition that causes the skin layers and internal body linings to separate.
It causes a breakdown in the natural proteins that hold the skin together. The slightest touch can cause severe pain, blistering and sores.
The skin blisters have to be lanced and dressed every day and this can take up to three hours.
EB has been described by a Consultant Dermatologist in Our Lady's Children's Hospital as "easily the most debilitating and devastating disease I have ever seen."
EB is currently incurable
Féileacáin (Stillbirth and Neonatal Death Association of Ireland – SANDAI) was formed in 2009 and subsequently registered as a charity in 2010 ( CHY – 19635).  Feileacain was formed by a group of bereaved parents to offer support to anyone affected by the death of a baby around the time of birth, and the organisation is now the national charity supporting families affected by perinatal loss. Feileacain is a volunteer led organisation and receives no funding from central government, relying instead on the support of our community and the families who avail of our services
To provide each Maternity Unit and Children's Hospital in the country with our 'Gifts of Remembrance' Services.  These services are provided free of charge to the hospitals and their delivery is supported by a nationwide team of Feileacain volunteers
Imprints so Precious:  clay imprints of their child's feet or hands are offered to parents to create a lasting and precious memento of their baby.  The imprints are created by a Feileacain volunteer who will come to the hospital, make the imprints with the parents and return the framed prints once they are painted and glazed.
Remembrance Candles:  while funds allow Feileacain offers each bereaved family a hand decorated candle with their babies name inscribed.
Cuddle Cots: Each maternity unit and children's hospital has up to 6 Cuddle Cots which supports parents to keep their baby with them while in hospital, and to wake their baby when they return home if this is their wish.
Sibling Support:  The impact of the loss of their little brother or sister on older siblings is immense, and they are often forgotten about during the trauma of infant loss.  Feileacain offers advice and telephone support as well as a Play Therapy service to children following the death of a sibling
Cocooned Project:  Many babies who are born too soon are too little for the garments provided by the hospitals.  Feileacain offers beautiful hand knit gowns, dresses and suits for parents of tiny little infants. These garments are lovingly made by our team of volunteer knitters, who also supply beautiful little cradles and cocoons in which little babies may be laid.
Little Pix: Along with Little Pix (bereaved parents who manage this project, Feileacain have provided each hospital with at least two high resolution digital cameras
To offer a befriending service and support helpline on (085) 249 6464 to anyone affected by the death of a baby
To host regular support meetings which allow bereaved parents space and time to remember their baby.
To offer support and provide a safe and confidential setting, in which those bereaved through stillbirth or neonatal death can share their experiences.
To promote research into the causes of stillbirth and neonatal death and the effects of grief on the family.
To work in co-operation with support services and other support organisations.
To hold Remembrance Services where parents and families may honour their babies in the company of others who have also lost their child
So you've heard how your support can help support the work of these two charities all that's left to do now is to get yourself registered and signed up on www.popupraces.ie . Thank you in advance on behalf of Debra Ireland, Féileacáin and myself Charlie Curran Jnr.
Race Day Details
Charlie Curran Memorial Run 5 Miler
Date: Sunday 29th January 2023
Location: Oak Park Road, Carlow
Race HQ: Carlow Town Hurling Club
Race Start Time: 11am