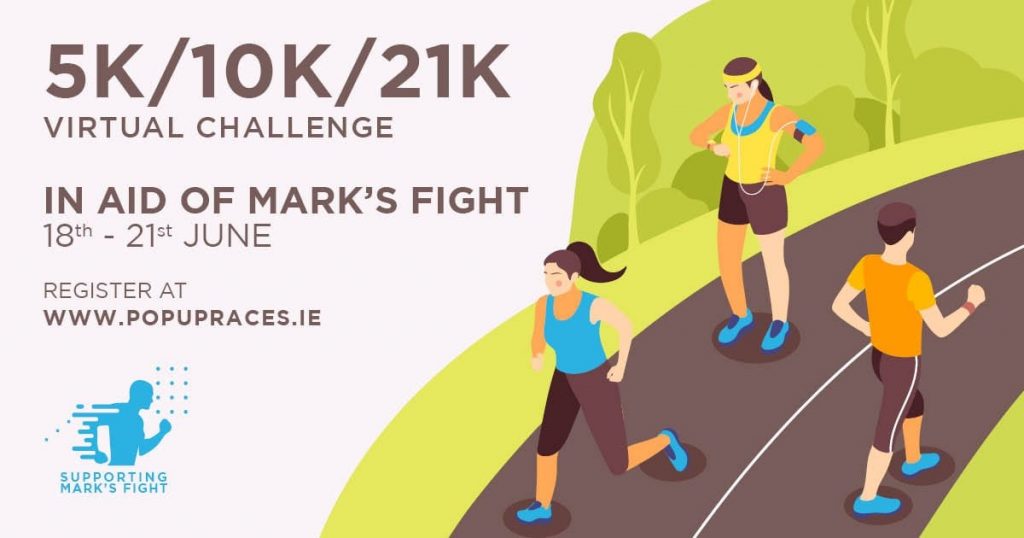 Friends and family of Mark Hayes have organised a virtual run event to help aid his battle with Stage 4 cancer.
He was first diagnosed with colorectal cancer in 2017.  Mark and his wife Marie, had just had twin girls 3 months before this devastating news. Following a course of radiation and chemotherapy Mark underwent surgery to remove a tumor in February 2018. He recovered well but unfortunately in November 2018 during a routine oncology review, Mark was told that the cancer had spread to his liver. He faced months of severe chemotherapy and in May 2019 he underwent major liver surgery to remove the tumors.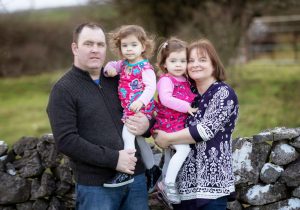 During his recovery and trying to focus on how to enjoy life with their girls, they were hit with yet another recurrence of liver metastases in August 2019. He has endured so much surgery & chemotherapy and his treatment options are now limited. His oncologist has told him that conventional chemo alone will not cure this disease.
In 2019 his sister set-up a Go Fund Me Page to help raise much needed funds to allow him to avail of specialist treatments abroad which are not yet available in Ireland. Majority of funding received so far has been used through Dendritic Cell Therapy in Spain & Nano knife Surgery in London. We continue to strive for any other treatments that could help Mark achieve remission or even cure. Throughout all of this, Mark has remained extremely
positive and is determined to persist with all possible treatments to continue to be a loving and supportive husband and an amazing daddy to his girls who have just turned four.
We are appealing for your help by supporting this event to allow Mark to continue with Nanoknife treatments and to go further afield for treatment in The Berkeley Institute in California in the USA.
Please share this event on any social media platform in an effort to further spread the word and help us reach the target amount.
Pricing:
Entry is €25 (excluding booking fee). Discount of €5 per entry will automatically be applied when 3 or more entries are purchased together.
MEDALS FOR FIRST 100 REGISTERED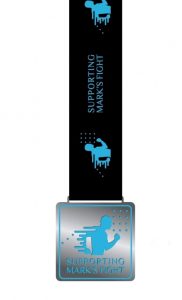 Additional Fundraising:
https://ie.gofundme.com/f/GoFundMecomfMarks-cancer-battle
So what you need to do: