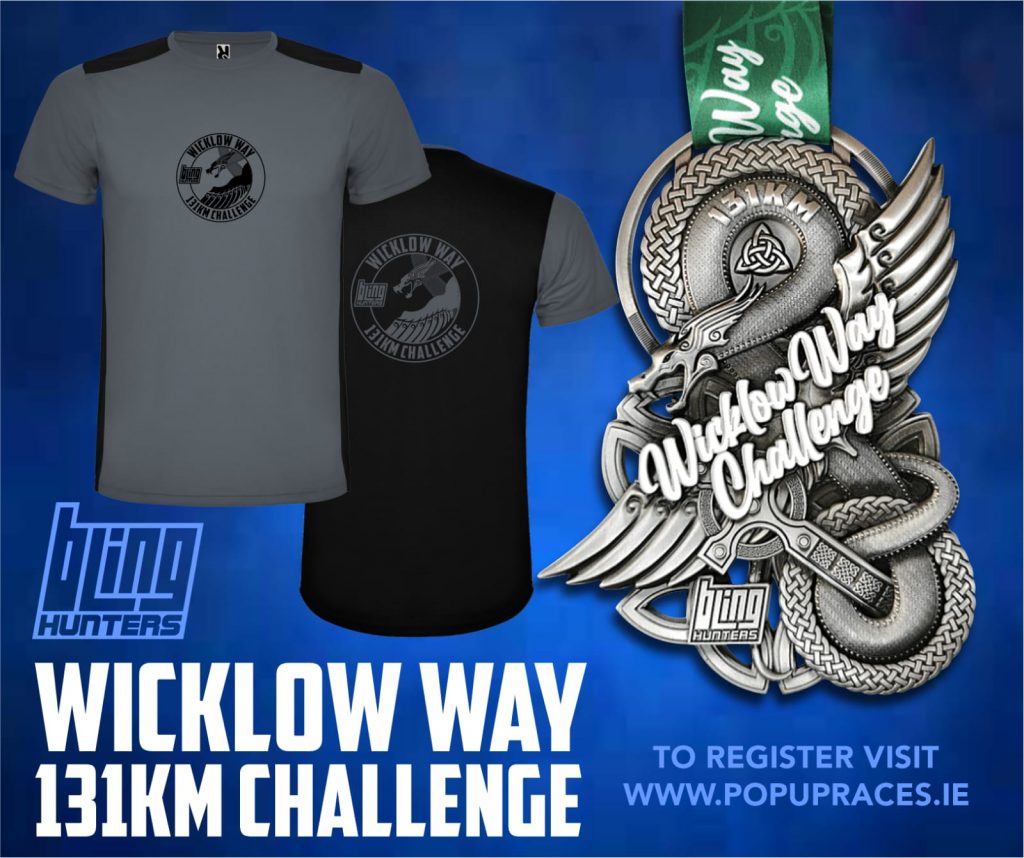 Wicklow way 131km challenge
Run, walk, treadmill or cycling challenge or any other form of exercise where you can record your kilometres until you hit your target.
Choose your own distance and we have no time limit on the challenge.
WHY not plan a date and take on the actual route itself. You have until the end of 2021 to complete the challenge so lots of time
Or take it on virtual and clock up and record your kilometres until you hit your target and send in the evidence to our Facebook page bling hunters group or to this email address
Irishblinghunters@gmail.com
To claim your medal and completion
Fundraising
( FUNDRAISING IS OPTIONAL)
Fundraising is optional. You don't have to fundraise to take part in the event. We have no charity partners for this event and are leaving it you to decide who you would like to fundraise for. Why not set up a Facebook fundraising page on the link below. 100 percent of donations from Facebook fundraising pages go to your chosen charity. Facebook don't keep a penny for non profits. Do let us know how your fundraising goes.
Bling hunters always support charity
Link to set up your fundraising page here https://m.facebook.com/fundraiser/with_presence/create_dialog/?source=fundraiser_hub_about_tab&source_data%5Bsource_name%5D=fundraiser_hub_about_tab
The medal.
This is our biggest design to date and is a massive 150mm in size by 6 mil thick. It's a massive piece of bling. MEDALS POSTED IN MAY
SOME HISTORY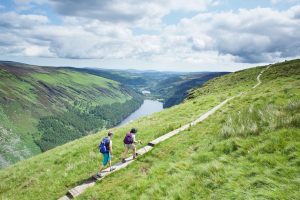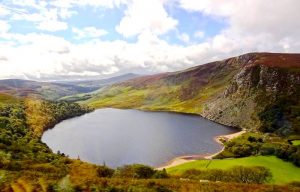 The loveliness of the wicklow way has not escaped the attention from every county in Ireland! The wicklow way is a 131km (82 mile) trail that winds its way through the wicklow mountains.
Created in 1980 the wicklow way is irelands first long distance hiking trail, and was the brainchild of j.b Malone through a series of newspaper articles in 1966.
Later appointed to a committee to developing long distance walks, he set about turning his ideas into reality opening the wicklow way in 1980.
Today the wicklow way is one of many way marked paths in Ireland and further afield in Europe. As the route starts in Dublin its also one of the most accessible routes!!
For more information contact Wayne on the bling hunters Facebook page or on
0862005652
Irishblinghunters@gmail.com