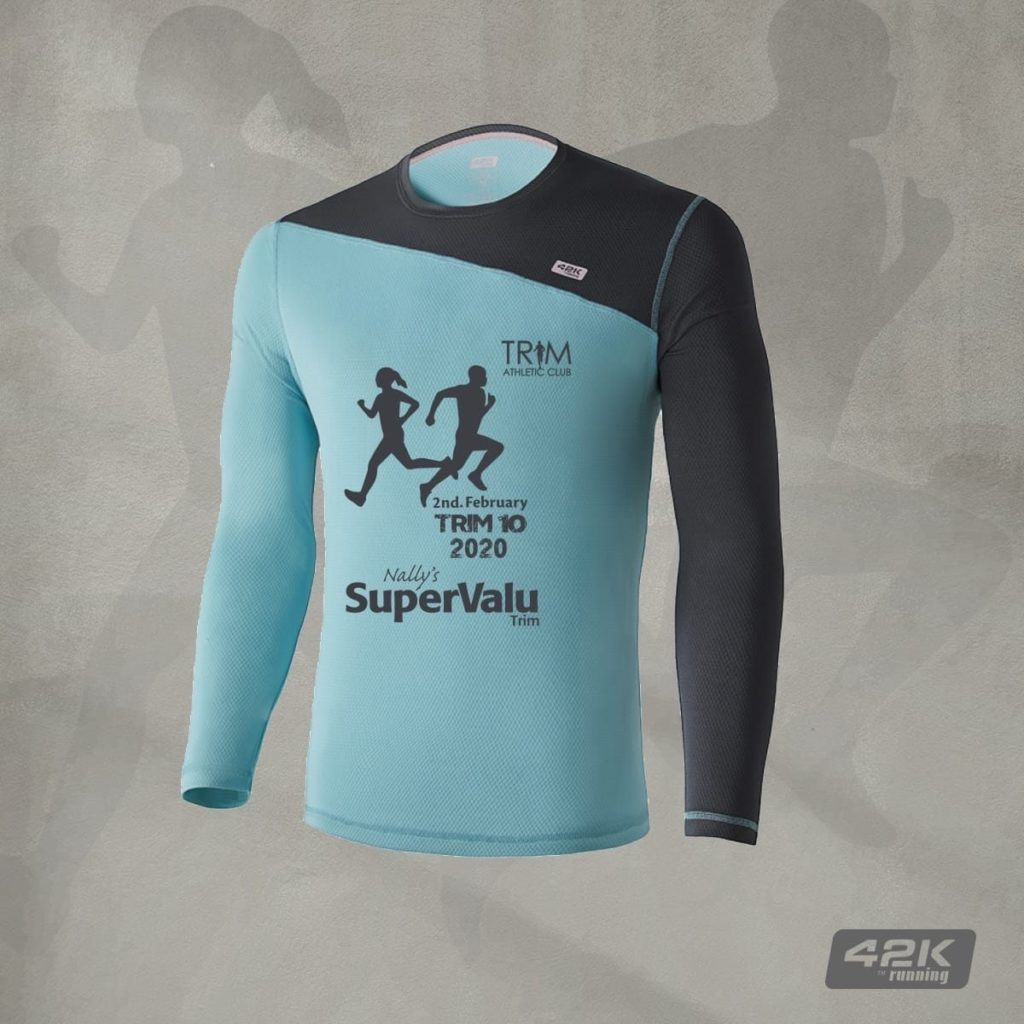 SOLD OUT … SOLD OUT… SOLD OUT…SOLD OUT…SOLD OUT….SOLD OUT…SOLD OUT
WE'VE BEEN MADE AWARE THAT INDIVIDUALS ARE TRYING TO SELL FRAUDULENT ENTRIES TO THIS RACE. PLEASE ENSURE IF YOU ARE BUYING AN ENTRY FROM A PARTICIPANT THAT THEY SEND YOU AN ORIGINAL EVENTMASTER CONFIRMATION. YOU CAN CONFIRM IT'S A GENUINE ENTRY WITH US (INFO@POPUPRACES.IE). TRANSFERS ARE ONLY PERMITTED UP TO SUNDAY 12TH JANUARY.
Trim AC are looking forward to hosting the Trim 10 Mile Road Race 2020 on 2nd February next at 12.00 noon.
Race will start in the usual location Athboy Road entrance to Oaktree Business Park .
This race continues to go from strength to strength and has become a favourite race fixture for runners of all abilities.
Pacers on the day.  Refreshments after race.  Chip timing.
Category & Team Prizes. (CASH)
Long sleeved technical t-shirt for all registered before January 5th 2020.
Despite adding spaces, the 2020 Trim 10 Mile is now sold out.  At this stage postage entries are being processed/posted so no further changes can be made to such entries.  For on the day collections please email info@popupraces.ie with details of transfers/name changes. Please include original participants name and new participants name, dob, email address and club name (if applicable). No changes possible re t-shirt sizes as t-shirt order has been received.
No transfers/name changes will be possible by email after 30th January.  On the day changes are possible.
No waiting list is maintained for this event.
Your email will go directly to the race organiser. If you do not get a timely response please do not hesitate to contact us on info@popupraces.ie
---