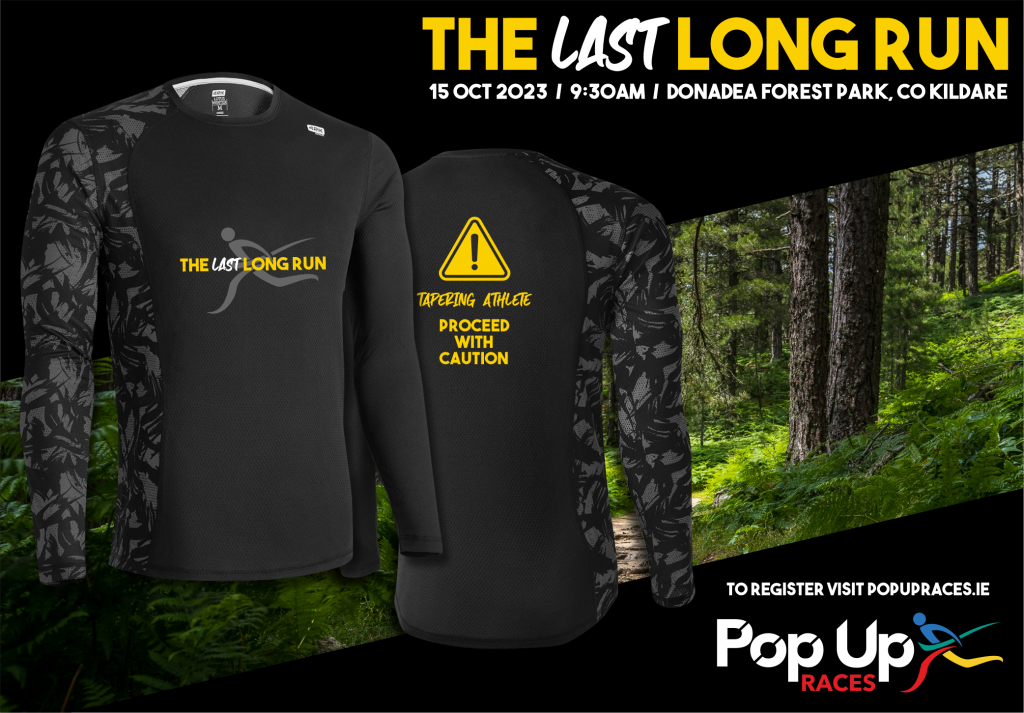 You've done the training, you're ready to tackle the Dublin Marathon for 2023.
We would like you to join us in Dondea Forest on October 15th for your Last Long Run.
This is not a race, but instead an opportunity for you to run with others, practice your fuelling and your pacing, and get that last long run done before the big day.
The route is the 5km loop used in the National 50km championships, it is a hard gravel path with a couple of hills to keep you honest!
We will have pacers running for 2 hours, on a 5km loop within the forest. You can do as any laps as you wish, all we ask is that you start at 9:30am.
Paces:
6:50min per mile / 4:15min per km (3 hour marathon pace)
8 min per mile / 5min per km (3:30 marathon pace)
9:10 min per mile / 5:40 per km (4hr marathon pace)
10:20 per mile / 6:25 per km (4:30hr marathon pace)
11:25 per mile / 7:05 per km (5 hour marathon pace)
We will have water stations every 5km to practice your hydration, and a premium long sleeved tshirt for participants.
NUMBERS ARE LIMITED SO BOOK TODAY TO GUARANTEE YOUR SPOT!