Back To Race List
This is a new race organised to raise much needed funds for Culmullen National School.
Runners & Walkers will enjoy this 8km (5 mile) race which will be run through glorious Meath countryside on quiet country roads. A scenic varied course, we think you will love the long downhills, short up hills and tree shaded, grass centred lanes of Culmullen.
Refreshments will be available to all participants after the race.
Medals for all finishers.
Route map available to view here.
Keep an eye on our Facebook page for further details.
GROUP DISCOUNTS NOW AVAILABLE – ENTER 15+ PARTICIPANTS AND RECEIVE A FREE ENTRY
Looking forward to seeing you all soon.
Many thanks to our race sponsor The Hatchet Pub for their support of this event.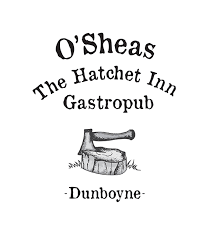 What is the route for this run?
Route map is available to view here.