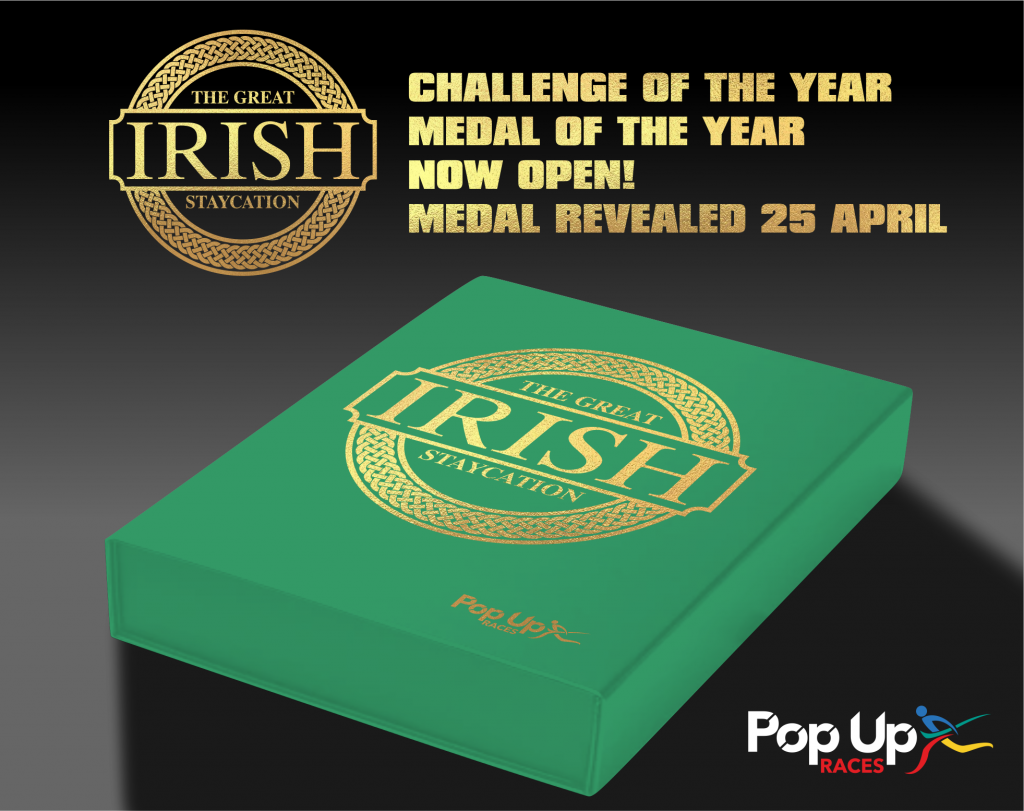 It's "The Great Irish Staycation, 2021"
This is a 160km Challenge with a difference. We won't give too much away for now, but all will be revealed at the end of April when our medal is revealed.
A hint on the medal, For those who did our "12 Days of Christmas Challenge" you'll know that was 12 mini medals to make big medal.
Well this one is 32 mini medals….a once in a lifetime piece.
The medal will be shipped, via courier, by the end of May, so it is hoped all participants will have it in advance of the start of the challenge on June 1st.
*This is a Virtual Walk-Run brought to you by Pop Up Races. It will run from Jun 1st to August 31st, 2021, and will be 160km.*
It's an expensive medal:
Yes it is, but we are confident it is worth the entrance fee. It is a 33 piece medal, in premium packaging and delivered via a private courier. We have negotiated hard and changed the design to get the cost of the medal as low as possible.