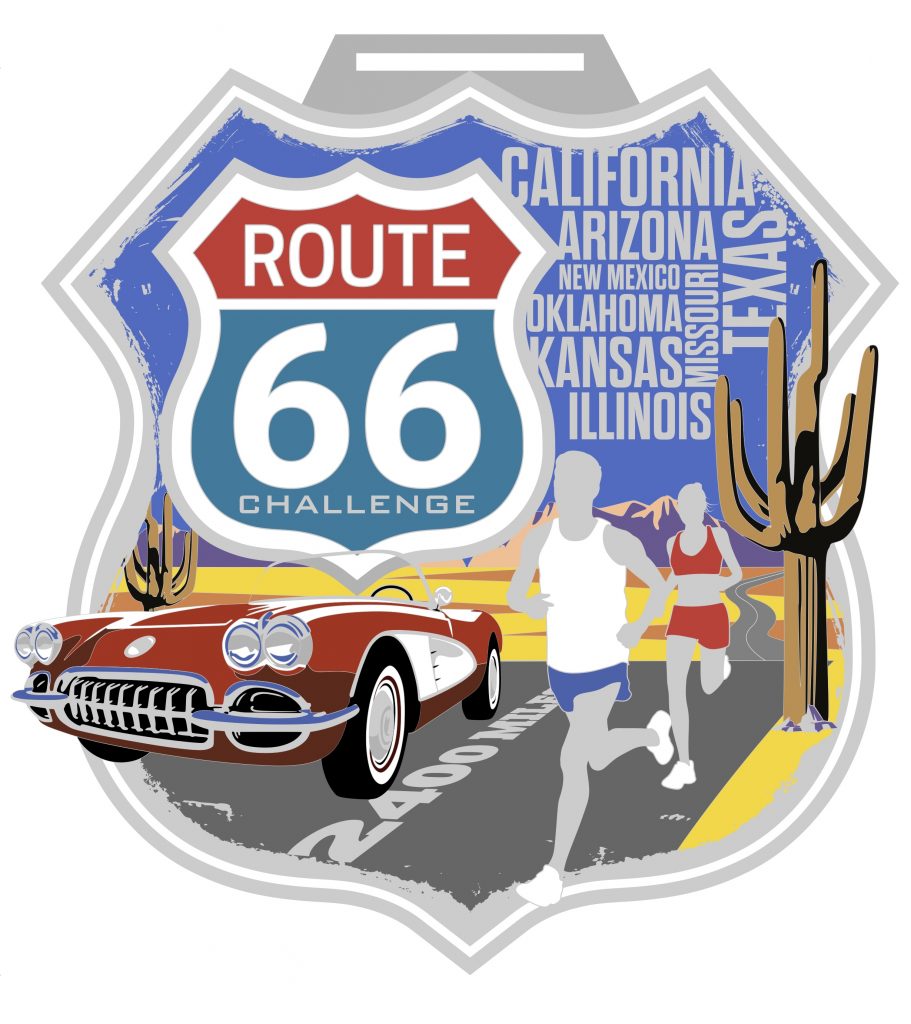 Pop Up Races have teamed up with The Race MC to bring you a brand new Virtual Challenge for 2021.
Introducing "The Route 66" Challenge.
"It spans 3,940km, crosses eight states and three time zones, and enlists you for at least three weeks. The epitome of American driving holidays, Route 66 takes you east to west, from Chicago to Santa Monica, Los Angeles, tracing the development of the pioneering country. The original road no longer exists unbroken, but as a road trip the route holds strong. It will take you through small-town America and past some of the most obscure attractions in the country"
You can now choose whatever distance you wish and complete this in your own time, there are no restrictions, and there is no requirement to submit your KM;s anywhwere.
Very limited tee sizes available as well as a medal only challenge.
Tees & Medals will be shipped once weekly and will be sent out upon registration.