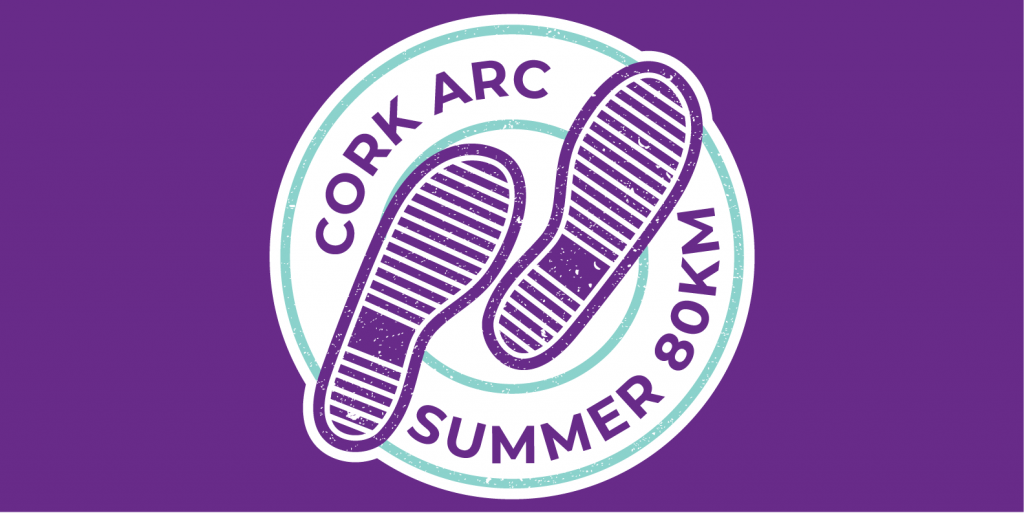 Cork ARC has teamed up with Actress, Comedian and Ireland's Fittest Family Celebrity Special Winner, Norma Sheahan again this year for our Summer 80KM Challenge.
As the pandemic continues to impact all of our lives, public fundraising for Cork ARC Cancer Support House remains a major challenge… and we need your help. We're asking you to dedicate your miles this summer to Cork ARC and sign up for our 80km Challenge on foot, in the sea, or on wheels.
This is a fun event for you, your family and your friends.
You can track your progress on our live tracker and get those competitive juices flowing with our leaderboard!  All we ask is for you to abide by social distancing guidelines and the Covid-19 restrictions in your area.  You can complete it anywhere in the world, in your own time and at your own pace.
Take photos and tag us on social media – @corkarccancer
Use the hashtag #ARC2ARC.
Add our profile frame on Facebook, search Cork ARC 80KM.
Challenge your friends.
Claim your digital certificate of achievement once you have completed your challenge.
There is no obligation to fundraise, however if you can go the extra mile, and raise some money as well, we would be very grateful.
Entry Fee €20
Start date: 8th June, 2021
End date: 31st August, 2021
Fun Fact:  80km is the distance between our centres in Sarsfield Road, Wilton and Gories, Bantry.
Last year we supported over 1,290 people whose lives were affected by cancer and now we need your help more than ever to continue this lifeline of support for cancer patients and their families during these challenging times. Your support means you are actively supporting cancer patients and their families by ensuring they have the support they need when they need it most.
How do I log my KM's & Times:
Log into your Virtual Hub through the "Manage My Booking" portal on the Pop Up Races website. From there select "add record" and include details of your time and distance covered.
Can I delete an incorrect entry?
Yes - this can be done by clicking on the red button next to your entry
I am planning to cycle some of the challenge:
In this instance, please select "Cycling" as your means of completion when you log in initially, irrespective of whether you only cycle a small number of kms over the challenge.
Can I still create a fundraising page?
Yes, this can also be done on your profile when you log into Manage My Booking