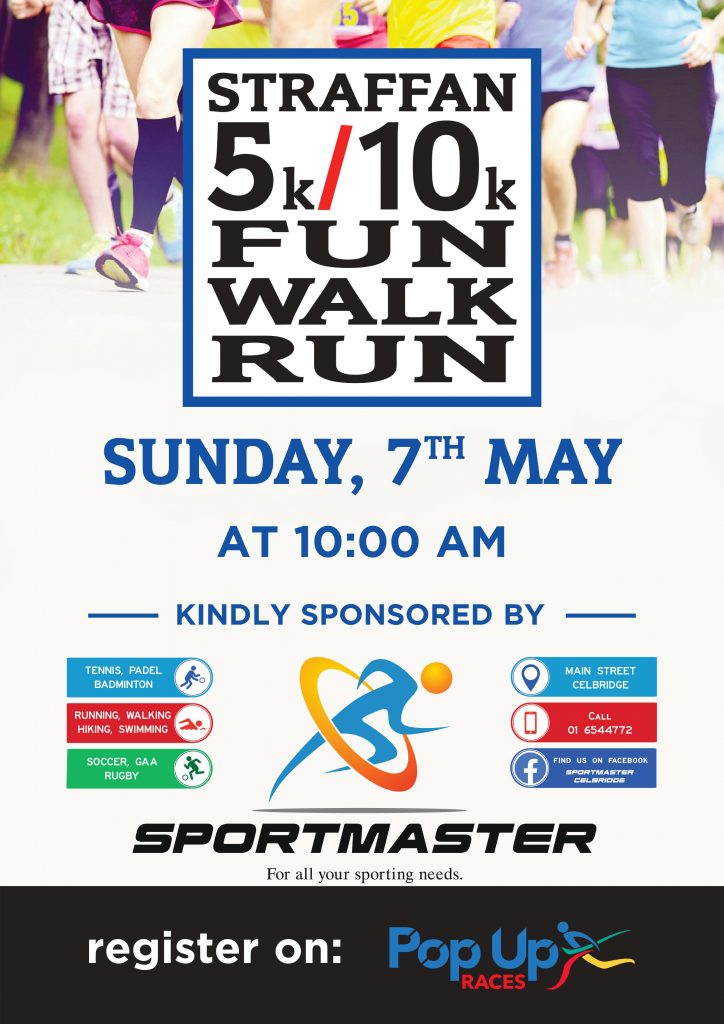 Event Details
Location

Kildare

Race Type

Real Events, 10k Run, 5km

Date

07-05-2023

Time

10:00
Enter Now
This is a fun event to raise funds for Straffan Community Hall.
Below are some FAQ about the event:
Where do I collect my race number?  Unless you have already paid to have it posted, race numbers can be collected at Straffan Community Hall on Saturday 6h between 4pm and 5pm or on Sunday morning from 9:00am – 9.40am at The Community Hall
Where can I park?  There is free parking at Straffan GAA or Scoil Bhríde, Straffan.  Please follow the parking marshalls instructions.
What time does the race start?  10:00am sharp with Pre race warm up at 9:30 with June Lanigan – Chartered Clinical Specialist Physiotherapist and owner of Straffan Physiotherapy.  The 10k participants will start first. The 5k participants will start about 3 minutes later
Where does the race start?  The 5km starts on the New Road, near an estate called Barton Grange. The 10km starts on the New Road, near the bus stop beyond the estate Straffan Manor.
Where does the race finish?  The race finishes at Straffan Community Hall with complimentary post race physio by Eleanor Finn, Physical Therapist and Owner of Finesse Movement Maynooth.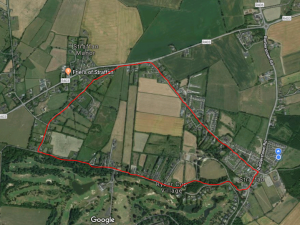 Will the course be marked?  The race route will be clearly marked and marshalled along the way and there will be markers at each Kilometre.
Are there toilets & lockers available?  Toilets available in the Community Hall but there are no lockers and we will not accept responsibility for any lost property.
Are dogs, bikes and scooters allowed? No sorry, only buggys, wheelchairs and legs!
What refreshments are there?  There is complimentary water, fruit and cake at finish line .  These were generously sponsored by Supervalu, Lucan Also all participants receive a fabulous wooden medal, supplied by Straffan owned company Techcreate.
When will the results be available?  As the race is chip-timed, your result will be available straight away and full results will be available online soon after the race ends on popupraces.
Look forward to seeing you on the day for a great fun event.   Straffan Community Hall Committee.