Back To Race List
Straffan 10k and 5k Community race will be held on 7th March 2020 @ 10am. 
The 10k is an AAI measured route, and will take place around the lovely flat country roads of Straffan.
On the day entry fees
Single   10k event   20 euro
Single     5k event   15 euro
Family    5k Event    25 euro
Note that prices will rise by €5 per Race if you register on the day so register online to avail of these special discounted rates.
Registration is available now online or at locally owned Sportsmaster Shop,  Celbridge, which has everything you need for all sports.
Registration and number pick up will be available at Straffan Community Hall W23 V294 at the following times:
Friday 06th from 08:00 pm to 09:00 pm
Saturday 07th from 08:00 am to 09:00 am
Parking in Church of Ireland, Straffan (opposite Gala Shop)
Pre race warm up at 09:30 at race starting points at W23 R899 approx
Race starting points are 500m to the left as you come out of Straffan Community Hall
Pre and post race complimentary physio available, compliments of Finesse Movement, Maynooth – check out www.finesse.ie
for more info on this wonderful locally owned gym that specialises in reformer pilates and has a physical therapy clinic.
Post race goodies & cuppa
Fantastic, locally made wooden medals for all competitors , made by locally owned Tech Create – check out www.techcreate.ie to see the amazing things they do.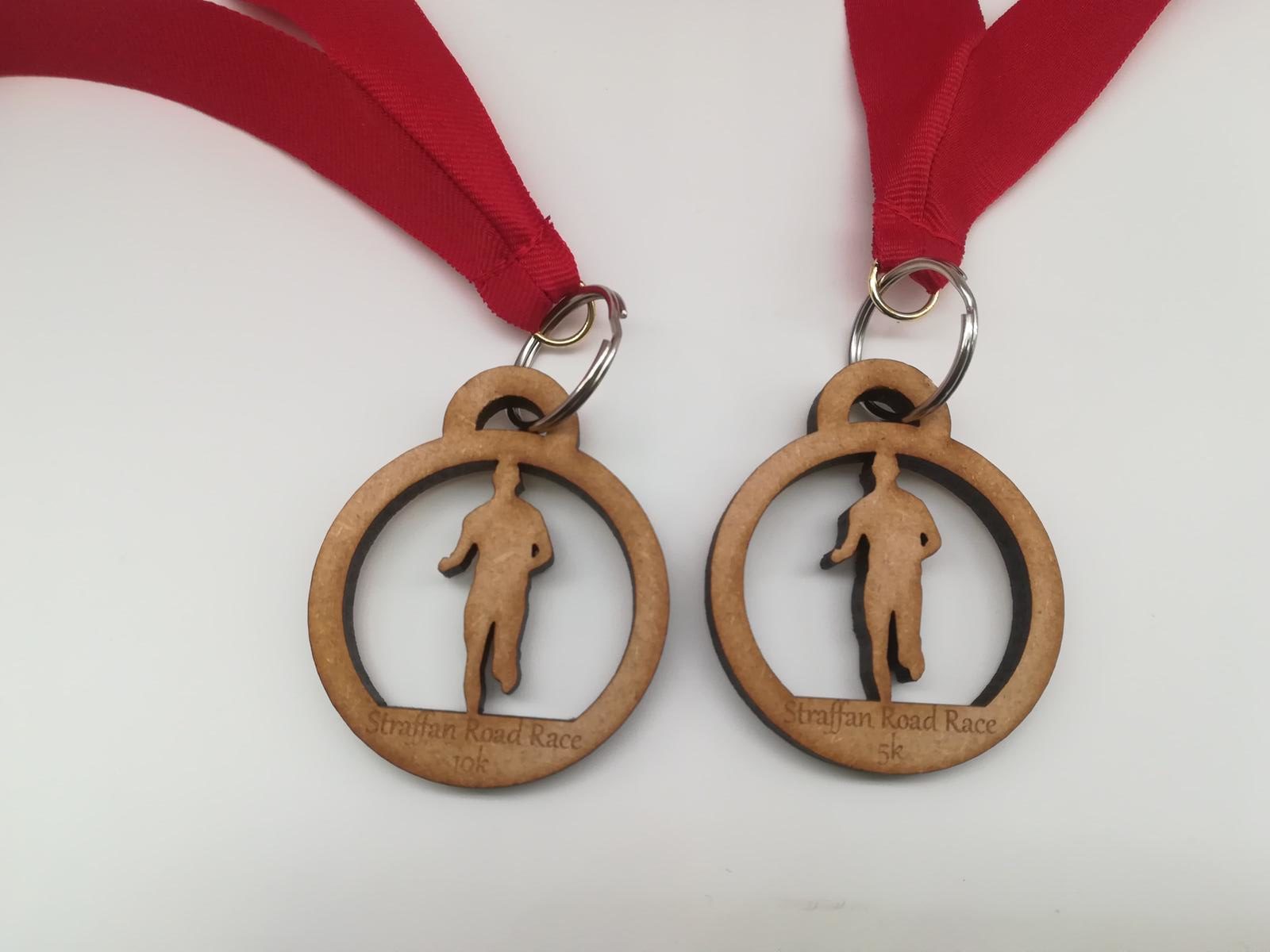 Looking forward to seeing you at Straffan Annual Fun Walk/Run 😊
See Race Route Below: