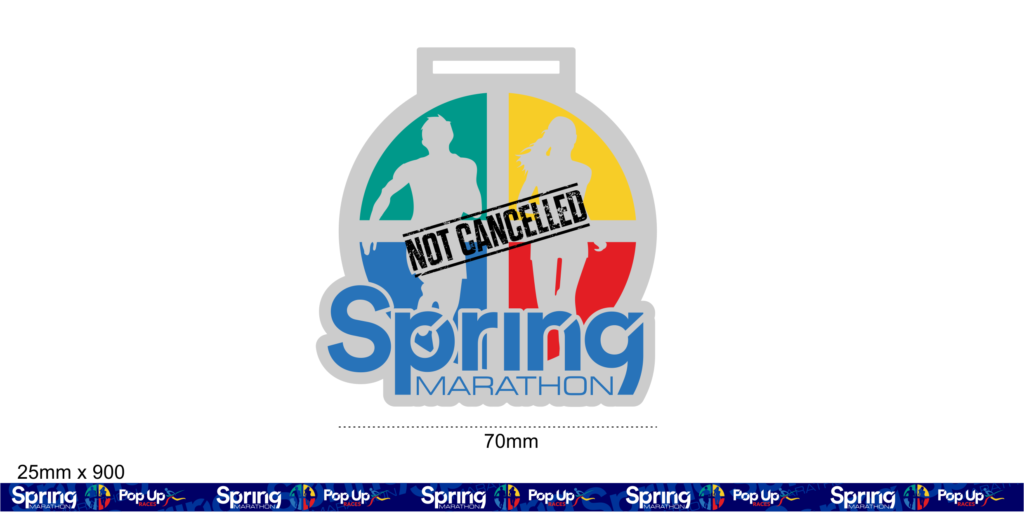 THIS EVENT HAS BEEN CANCELLED
Due  to the outbreak of the Covid-19 Coronavirus, there have been a number of high profile European Marathons either postponed or cancelled that were due to take place on April 5th.
We do not want your training to go to waste.
We also do not want to have you to pay for another marathon, especially as we do not know how this virus situation will materialise in Ireland.
Therefore, we are going to offer the following:
A Marathon on April 5th
A FREE placeholder ticket for now
14 days prior to the event, we will request payment of €35 (which includes a medal, tee and number postage)
The event is limited to 250 people.
Our Draft Medal Design is below – tshirt to follow: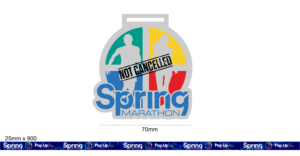 This event will take place in conjunction with the ORS Hydration Tablets Spring 3/4 Marathon.