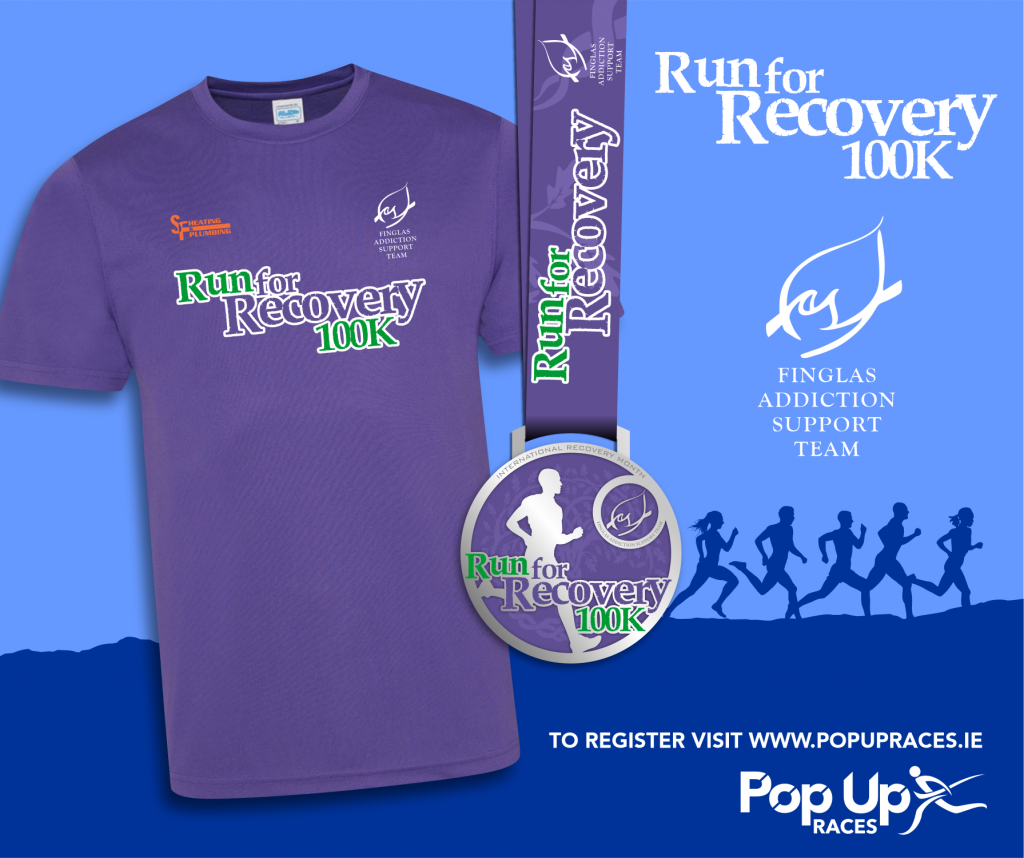 Thank you for supporting the Finglas Addiction Support Team
This is a 100km challenge taking place for the month of September.
The first 150 people to sign up get a specially designed  International Recovery Month  medal
Finglas Addiction Support Team 'FAST' have been providing support services for people with addiction issues and their families since 2004. In 2020 we worked with over 650 people across our services providing supports on a continuum of care including:
·         Outreach, harder to reach groups including young people at risk and homeless rough sleepers.  
·         Stabilisation and drug free day programmes.    
·         Dual diagnosis support, people experiencing mental health and addiction issues
·         Counselling & Psychotherapy  
·         Reintegration    
·         Aftercare
·         Family support services
·         Recovery advocacy                                                             
This September we're aiming to raise funds to increase our service delivery and specifically aim to develop our Reintegration and Aftercare supports for people in Recovery. This will enhance our capacity to support people to engage in career & education opportunities, pro- social activities and build on their Recovery capital thus creating a more sustainable long term recovery pathway.
September is International Recovery month, a global celebration and awareness campaign challenging stigma and creating an open dialogue in society about recovery and the positive impact on individuals, families and communities.   FAST are delighted to host their 'Run for Recovery 100k virtual Challenge' over the month of September. www.fastltd.ie