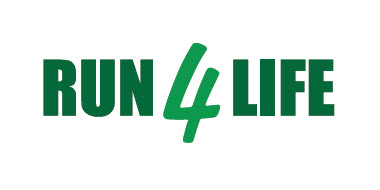 Event Details
Location

Carlow

Race Type

Real Events, 10k Run, 5km

Date

26-03-2023

Time

10:00
Enter Now
St Laurence O Tooles AC are delighted to announce the return of their annual Run 4 Life 5k and 10k which takes place on Sunday 26th March at 10am.
Last scheduled for the 15th March in  2020 it was one of the first races cancelled due to the Covid Pandemic. This is a chip timed event with a fabulous bespoke medal for all finishers. In the interest of sustainability the medal ribbons from 2020 will be used but there is no year engraving on the actual medal.
Refreshments will be provided in the clubhouse following the event.
Course Information : The course starts and finishes at St Laurence O Tooles AC with the last 150m on the track itself.  The course is AAI measured and each Km will be marked by signage on the road and there will be plenty of stewards on the route .
There will be a water stop  approximately halfway on the 10k route
Car Parking will be available at St Laurence O Tooles AC and the nearby Presentation College.
10k will start at 10:00am  followed by the 5k at 10:10
Chip Timing is being provided by Pop up Races
ENTRY FEE : 5K – €15    10K – €20
As per our AAI permit  runners must be a minimum of 13 years old to participate in the 5K and 16 years to participate in the 10k
Prizes:  Cash prizes up to a total of €1000 are on offer with prizes for 1st, 2nd and 3rd Male and Female  and 1st Male and Female in the following categories JNR, Over 40, Over 50, Over 60 in both races.
Many spot prizes also on the day to some of our lucky finishers
Over the last 6 races the Run 4 Life has shared any funds raised  with many  local charities and the club. This year all funds will go towards the Track Development Fund as the final phase of the development starts in April 2023. The club has recently launched a campaign through fundraising events to raise €200,000 this year to complete what will be a fantastic facility and asset to all its club members and the local community in general.
INFO RE DEFERRED ENTRIES FROM 2020
If you had an entry from 2020, please read the following info:
As a previous entrant, you have a couple of options, please read these carefully:
Entry carries over: THIS IS YOUR DEFAULT POSITION SO IF YOU INTEND TO RUN THE EVENT, YOU DO NOT NEED TO DO ANYTHING ELSE
Entry Transfer: If you wish to transfer your entry to somebody else, you can do this by emailing office@popupraces.ie requesting a transfer and they will arrange it for you.
Refund: You can seek a refund UP TO 9am on MONDAY, JANUARY 16th, 2023. This can be done by emailing office@popupraces.ie with the subject line RUN4LIFE REFUND
Many thanks for taking the time to read this email. We hope to see you at our event at the end of March.