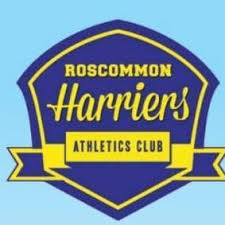 Update 06/10
Event postponed until further notice
Update 23/9
Hi everyone,
Dates for the rescheduled Roscommon Harriers 5k series have been confirmed as Sunday the 11th and Sunday the 18th of October! Start time will be 11.30am sharp and the venue will be Hannons Hotel in Roscommon. Due to shorter evenings we need to move to the weekend to carry out runs safely. We acknowledge that this may not suit everyone already registered and are happy to offer a refund to anyone who can't make the rescheduled dates.
For those participating, T shirts and numbers may be collected on the 11th from 10.30am at race HQ – Hannons hotel.  Social distancing rules will apply, and face coverings must be worn at all times from arrival until just before race start. Our aim is to make your race day 100% safe as well as enjoyable!
Runs will be conducted in-line with all AAI and Sports Ireland covid 19 guidelines.
More details will be sent out regarding race day instructions closer to the time.
We can't wait to finally welcome you to Roscommon!
Update 19/8 – POSTPONED UNTIL FURTHER NOTICE. ALL REGISTERED HAVE RECEIVED AN EMAIL
Roscommon Harriers are delighted to bring you their 5km Summer Series for 2020.
This year it will be a 2 race series.
Due to Covid 19 restrictions, numbers are strictly limited.
Entry will be for both races (€25 + booking fee, in total), and the race number you get for race 1 will be for the participant to keep and wear in race 2.
T- Shirts for the first 130 entries (subject to size availability)
AAI Permit Granted
There will be race pack pick up in Roscommon on race week and details will be emailed to participants in advance.
Both races will be chip timed