Back To Race List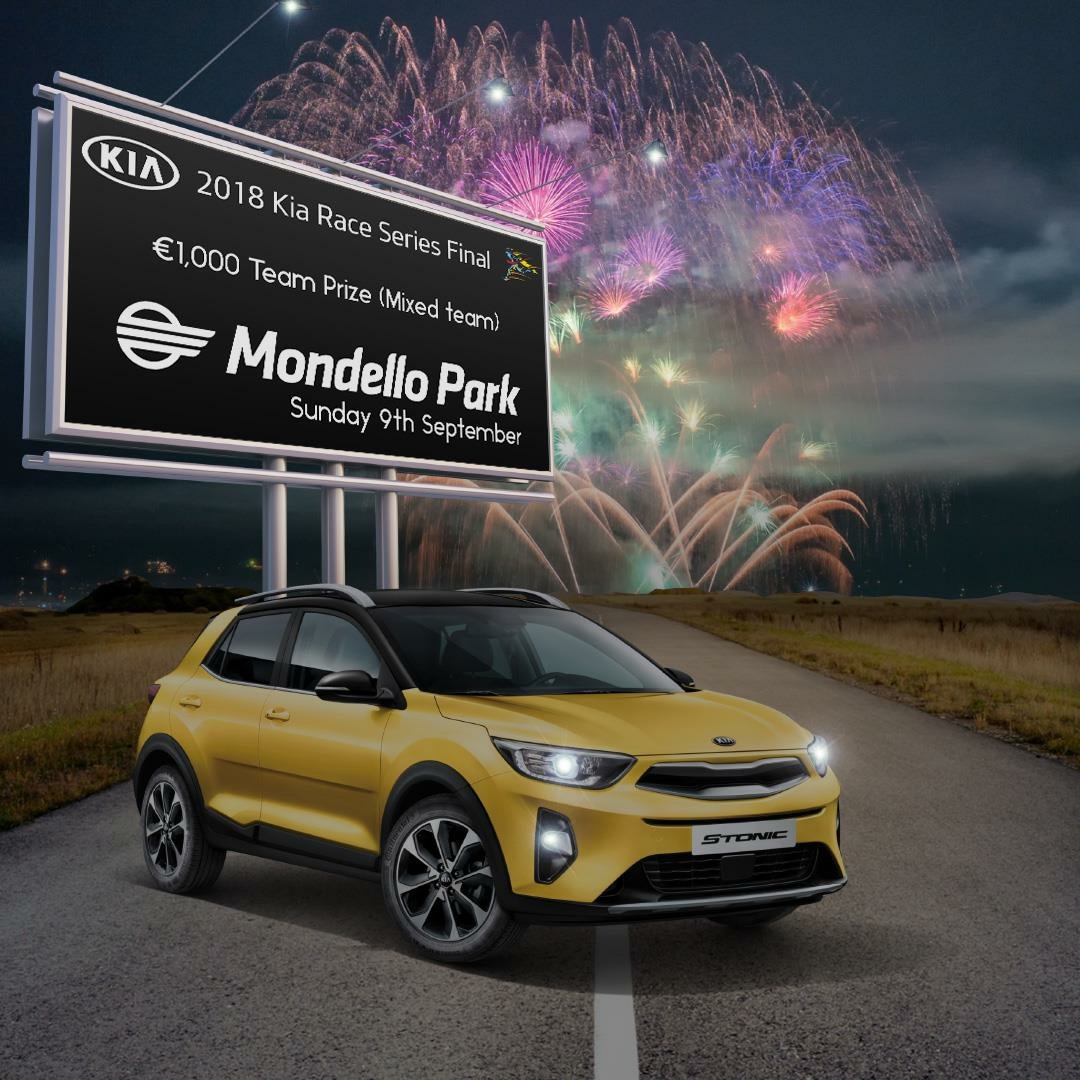 UPDATE: There will be a 4 person team event (open to any team of 4, not restricted to club teams) – declare your team of 4 on the morning, it must be 2 males, 2 females. Winner takes all, €1,000 prize courtesy of Kia Ireland.
The KIA Race series finale takes place in Mondello Park on September 9th, and promises to be one of the great events in the 2018 road racing calendar.
The circuit, which is 3.5km long will act as the route for the final race in the KIA Race series, which will also be ideal for those looking to pace themselves and set personal best's. The closed road, smooth running surface, on-site parking and facilities as well as having the unique benefit of allowing friends and family cheer you on and follow your progress will lend itself to an ideal series finale with the overall winner(s) of the KIA Race Series receiving their prize after the race.
*THE ROUTE IS AAI MEASURED AND THIS YEAR WILL FEATURE A RACING LINE TO GUIDE RUNNERS ON THE TRACK*
The circuit may seem like an easy run but it's only when you get out and see the various dips, climbs and hills on the track that the challenge truly presents itself. But, if you come home in first place, you have the bragging rights, to say you and famous race car driver Ayrton Senna have something in common, winning a race on the famous Mondello Park track.
REASONS TO TAKE PART:
Be cheered on by "The Stig"
Water stations spread around the circuit
Kids fun run before the main race
Mondello Park International 10k Medals for all who complete the race
Get the ultimate "Grand Prix" feel
Post race refreshments
On-site shower facilities
The number of participants for this event is restricted to 1,000 to cater for those competing for the KIA Race Series, people are advised to sign up early to avoid disappointment.
Mondello Park International 10k race starts at 11AM SHARP
Kids fun run race starts at 10AM SHARP
FOR MORE INFORMATION or to contact, SEE MONDELLOPARK.IE
NOTE RE NUMBER POSTAGE: Number postage option available on all race entries (€2.50 surcharge). Please do NOT select this option if registering in the immediate 7 days before the event. Your number will not be posted, and you will not be refunded. (Example – race takes place on Sunday 8th, last day for registering for guaranteed postage is Sunday 1st, 7 days previously)