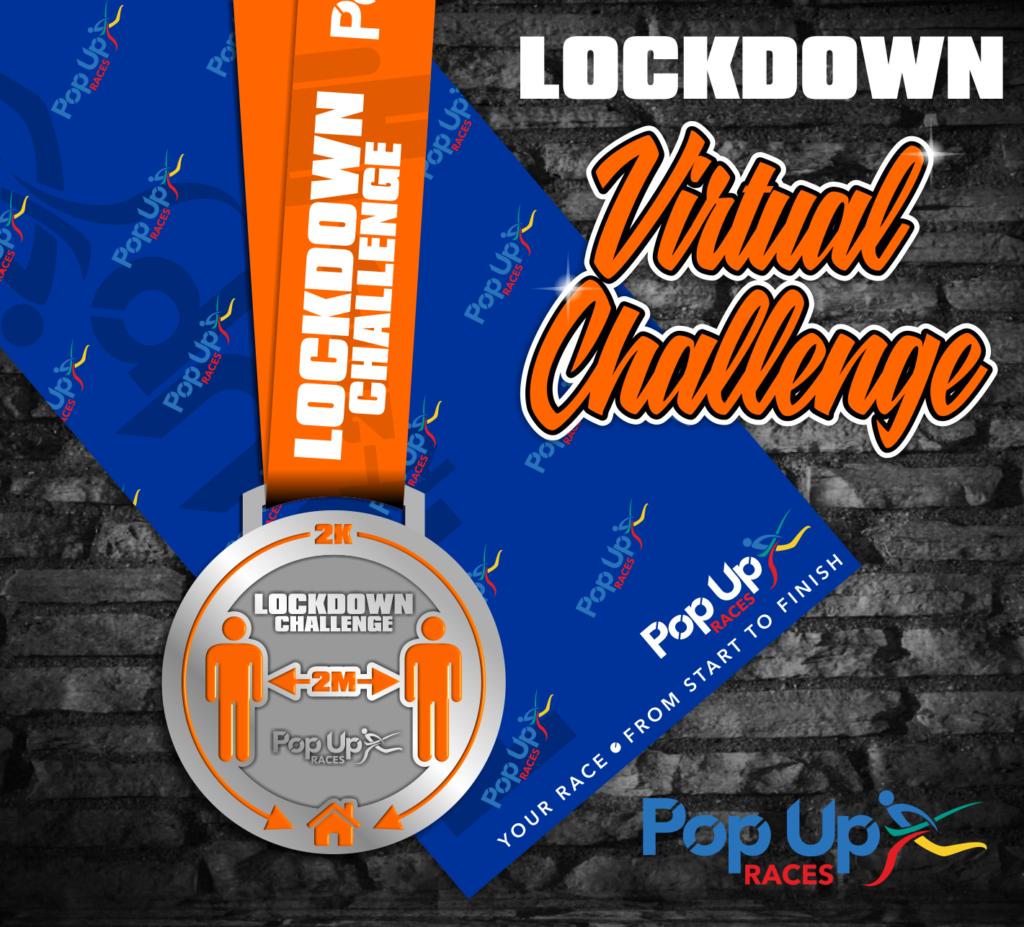 Hard to believe it but some of us are locked down again!
So, we're clearing our last 80 Lockdown Medals from the office.
PLACES STRICTLY LIMITED
HOW IT WORKS:
Sign up online
Run 10km before the Midlands Lockdown ends on Saturday, August 29th
Log your time on our Mobile App
Medals & Buffs will be posted on August 31st
Download the Pop Up Races mobile app and submit your results on the "Virtual Results" tab on the main menu
Virtual Running – FAQ
When do I have to complete the distance by?
There is NO DATE OF COMPLETION TIME FRAME.  Please run/walk/jog your chosen distance at your own convenience.  Anytime and any day that suits you.  Stay Safe.
Can I complete it over a number of runs?
MULTIPLE Run/Jog/Walks to complete the distance is accepted.  (Just submit the combined time when uploading to the Pop Up Races app.)
Can I Change distance after registering for the Virtual Run?
Moving up or down chosen your distance is no problem.  When submitting result please remember to choose distance actually completed.
How do I upload my time/confirm completion?
HOW TO UPLOAD TIMES TO THE POP UP RACES APP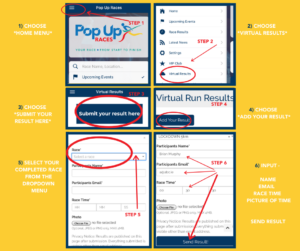 I uploaded to the wrong race, what do I do?
Re upload to the correct race.
I uploaded incorrect time?
Re upload with correct time.
How do I know I uploaded correctly?
You will receive a confirmation email.
I received my confirmation email but don't see my time on the results page?
There may be a time delay of a few days before you see your time on the results page.  There is a transfer of results from the app to the results page twice a week.