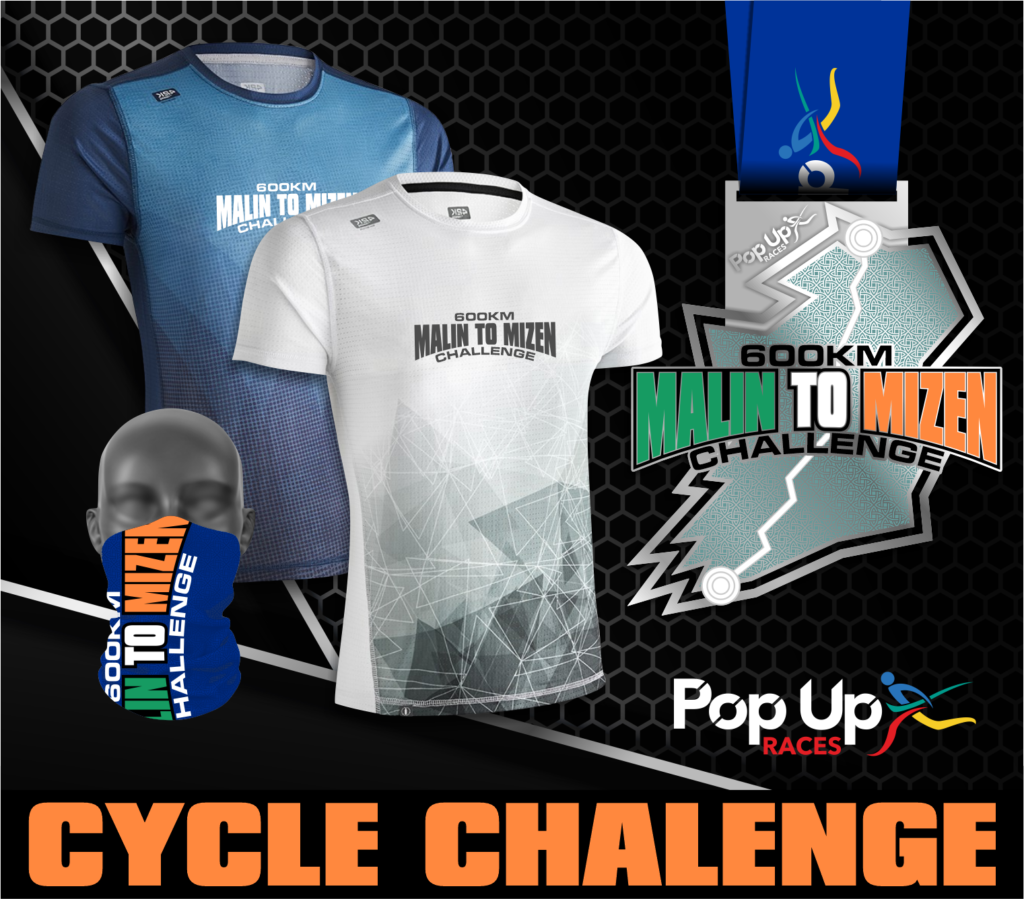 Malin to Mizen – The iconic journey from the north to the south of the Island of Ireland.
Approximately 600km – some have done it on the bike in hours, some days…we're giving you a month!
Sign up today
Complete your 600km on your bike anytime from August 14th to September 13th
Log your kms in our Virtual Hub
LIMITED TO 75 SPACES
Participants will receive the following amazing pack on completion of the challenge:
a fantastic medal
a tech tee made from 100% recycled plastic bottles
cool, multi functional buff
The Challenge will begin on August 14th 2020, and you will be able to log all of your miles and track your progress on the brand new Pop Up Races Virtual Hub .
AUGUST 14th to SEPTEMBER 13th – 600km. YOU CAN DO IT! Sign up today