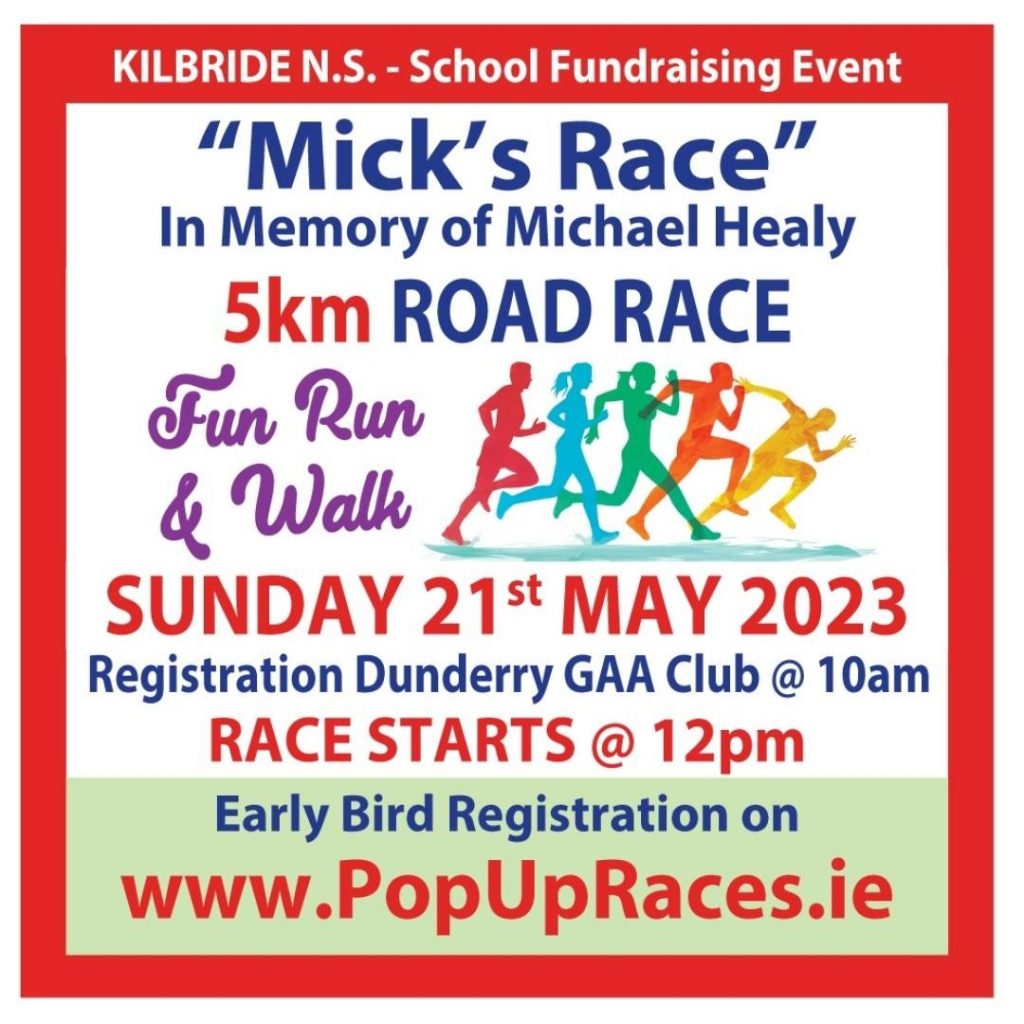 Kilbride N.S. (Trim) 5km Fun Run & Walk returns Sunday 21st of May 2023 at 12.00.
A single loop 5km course. Walkers, joggers, runners and buggies all welcome!
Registration at Dunderry GAA Clubhouse from 10:00.
On the day registration will be available for an additional €3 per ticket type for both chipped and non-chipped entries.
We would love if everyone could join us for some refreshments, a cuppa and a chat after the race in the Clubhouse. Proceeds to assist in the funding of ICT development in Kilbride National School.