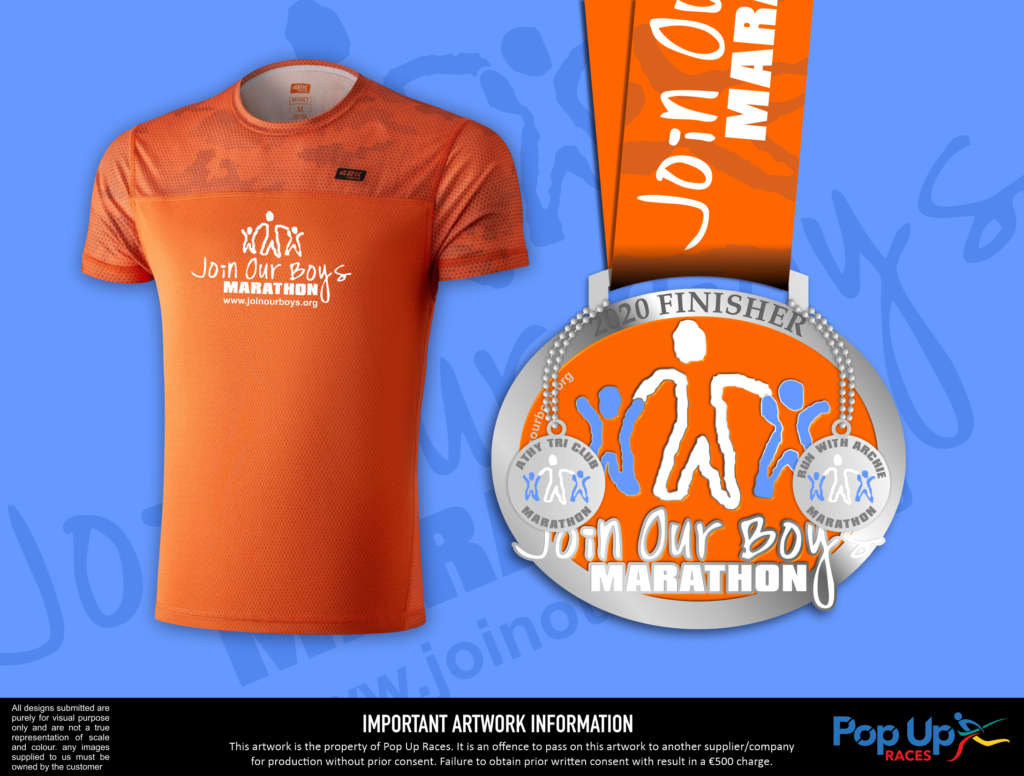 Please support the Join Our Boys Trust by taking part in our Virtual Run during the month of October 2020. Run a marathon, a mile, or anything in between!
Entry includes a fabulous bespoke medal and premium technical running shirt.
The event is being run in conjunction with the annual "Run for Archie" and the new Athy Tri Club Marathon, and all funds raised will go directly to the Join Our Boys Trust.
Complete your run over a day, a week, or a month, and on completion, submit your times through the Pop Up Races mobile app.
Race packs will be sent out during the last week of October.
Further details to follow