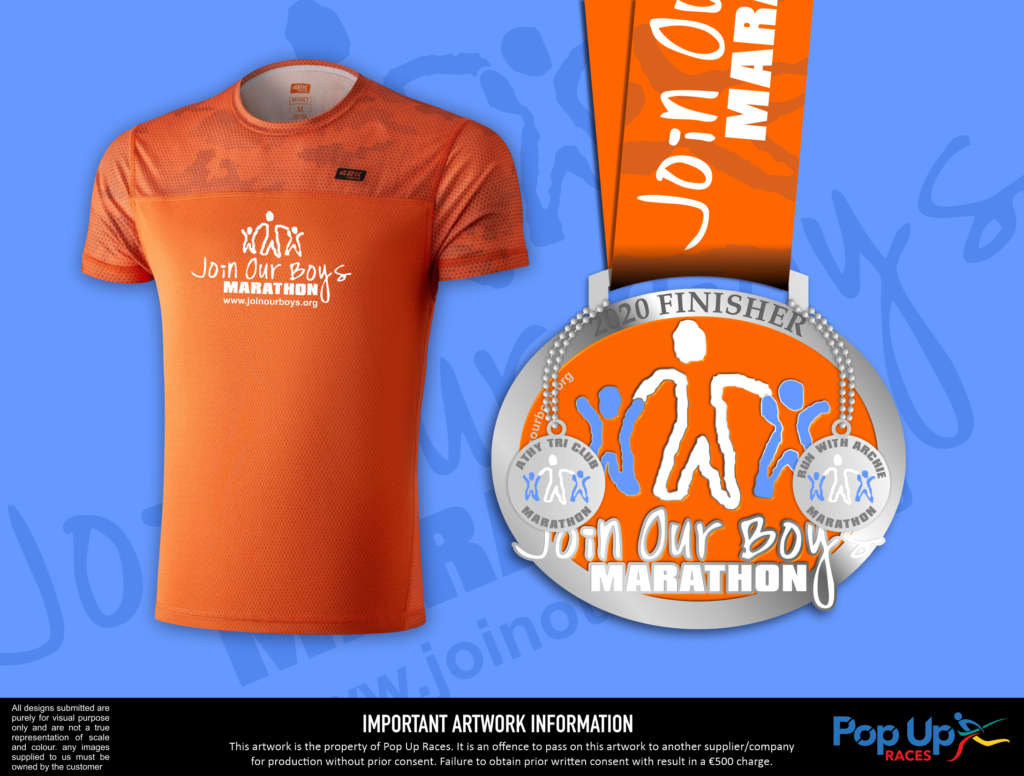 Athy Triathlon Club are delighted to host this years "Join Our Boys" event, raising vital funds for the Join our Boys Trust.
The event will take place on a looped course, so even if a marathon is not on your wish list, you can sign up and run whatever distance you feel comfortable doing, all in support of the Join Our Boys Trust 
This Year, we have teamed up with Run for Archie, who will also be hosing a marathon at the end of September. So if you fancy a second marathon, you can get a discounted bundle entry HERE
Entry includes a bespoke medal, premium tech tee and race pack postage.
Further details to follow