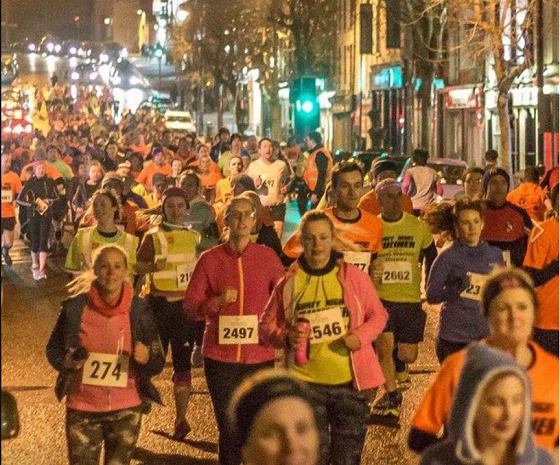 Gorey Night Run 2021 is back & this year we're going Global!!
Unfortunately due to Covid 19 restrictions we cannot have our usual fun filled event around the streets of Gorey. Instead this year, we are changing the format for Gorey Night Run 2021 to include people all over the world.
After what has been a very difficult year, when their fundraising opportunities have been decimated, North Wexford Hospice needs the support of the people of Gorey more than ever.  So this February we are holding Gorey Virtual Night Run and we are hoping that people near and far will register, make a donation to support the incredible work of North Wexford Hospice and get out and walk run or jog 5km at a time and place that suits them.
So regardless if you are in Gorey or Galway, Gambia or Glenbrien, please sign up today, bring a socially distanced friend and show your support for North Wexford Hospice.
What next:
Sign up and run walk-jog or run 5km between FEBRUARY 18th – FEBRUARY 21st 2021
Submit your time here before 12 noon on FEBRUARY 22nd to have your time included on the leaderboard