EVENT CANCELLED FOR 2020
Bling hunters is holding the arklow 5k/5 mile under the current government guidelines.
LIMITED NUMBERS SO PLEASE SIGN UP EARLY
We will have a lot more information for you by email race week as guidelines are changing all the time.
Your safety and that of anyone involved with this event is most important to us so we will have a list of guidelines to follow on the day to keep everyone safe.
We all want to see a return to road racing but we need to show that these events can be organised and run safely so your cooperation will definitely be needed.
We will be letting off waves of 30 people every couple of minutes and you will be 2 metres apart as advertised by our government.
We have 3 medals and tshirts to choose from on the day and will also have many of our 50km /100km challenge medals to choose from.
If you take a challenge medal you will need to complete the balance in your own time at home to earn your bling..
If you need any information please contact Wayne on the bling hunters Facebook page or by phone or email
0862005652
Irishblinghunters@gmail.com
Medals & Tees on offer include: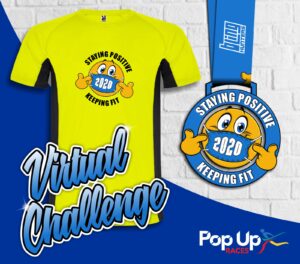 There will also be a large selection of Virtual Challenge Medals available on the day. Check out the Bling Hunters Facebook page for further information.