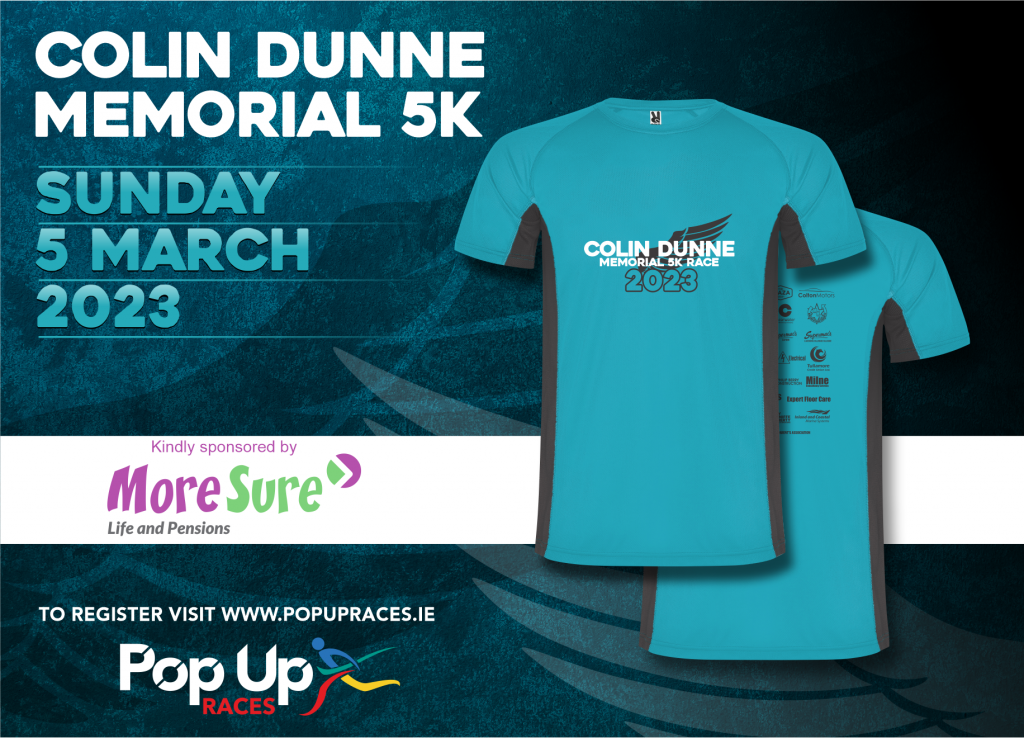 Annual Fundraiser for St Colman's National School Mucklagh takes place on Sunday 5th March at 2.00pm
This race is in honour of Colin Dunne who tragically passed away whilst running the Barcelona Marathon 2009.
The funds raised help support the addition of specialist facilities for kids within the school.
The after race refreshments are second to none boasting Papa John's Pizzas , sandwiches, cakes, teas, coffees, waters etc…..