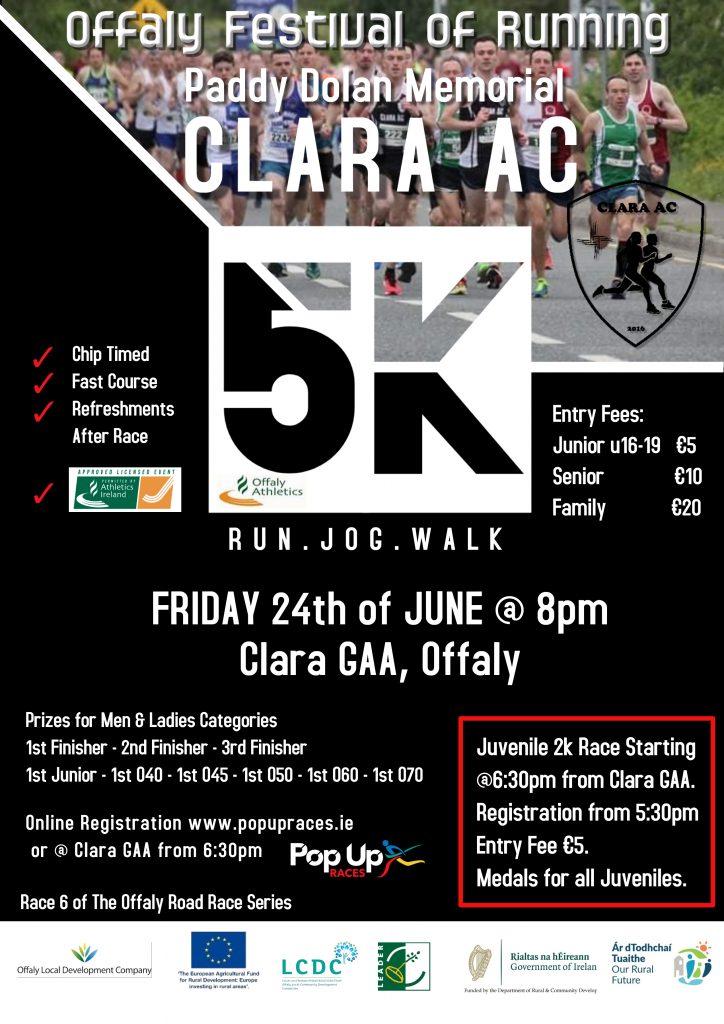 Clara AC 5k Road Race returns on the 24th June 2022 at 8pm.
This is the first 6th in the 2022 Offaly Road Race Series.
On the day registration will be available at Clara GAA from 06.30pm
Entry fee €10 plus booking fee.
Prizes
Prizes for 1st, 2nd and 3rd finishers, Male & Female.
Age category prizes for 1st O40, 1st O45, 1st O50, 1st O60 and 1st O70.
Junior Category Winner Prize
ROAD RACE SERIES RULES:
You can read the series rules and regulations HERE.
Please note: Juveniles 13 years to 16 years are permitted to run in the ORRS but are not eligible for any prizes.
*Juniors must be over 16 years and under 20 years. A junior can score on a club team.