Back To Race List
Get the New Year off to a healthy start and help two great charities in the process.
Calling all runners, joggers, walkers and everyone in between.  On Sunday 26 January 2020, The Charlie Curran Memorial Run takes place in Carlow town in aid of the Irish Guide Dogs for the Blind and Brain Tumour Ireland.
This chip timed event is open to those serious about their running and everyone (of all running or walking abilities) who would like to get behind this worthwhile charity event.
Starting at Carlow Town Hurling Club, Oak Park, Carlow you can complete the 5 Mile route or the Kids Dash, an event especially for younger runners (400 meters approx.).
The run is being organised by Charlie Curran in memory of his dad Charlie Curran (Senior) who passed away at the age 52 having suffered a heart attack.  Charlie's chosen charities will resonate with many who have availed of the services of either charity be it directly or indirectly.
Our chosen charities both provide key services for people who require the help and support of both these charities.
Event Details
Registration online and on the day from 8:45(unless sold out in advance) in Carlow Town Hurling Club. 700 spaces available online.
Date: Sunday 26 January 2020
Location: Carlow Town Hurling Club (Carlow)
Race start 5 Miler is 11.am
The Dome Dash Dash (kids event) starts 10am (€2 per child PAY ON THE DAY) medal for all kids
Pacers: 35min 40min 45min 50min 55min 60min
Bespoke medals for all finisher.
Due to the volume of participants in this race, we do recommend that you avail of the postage option for online registration. By choosing this option, your race number will be posted to your home ahead of the race saving you time queueing on race day – just rock up and run!
About our Charity Partners
Irish Guide Dogs is Ireland's national charity dedicated to helping people who are vision impaired and families of children with autism to achieve improved mobility and independence.
Irish Guide Dogs core purpose is to enable people with sight loss and families of children with autism to lead better lives, become more independent and more mobile.
Our mission is to provide the highest quality of services in partnership with our clients while planning for the future and valuing clients, Volunteers and each other.
85% of our funding comes through voluntary donations and fundraising through a network of Volunteers across the country.  It will cost over €5 million to run our organisation this year.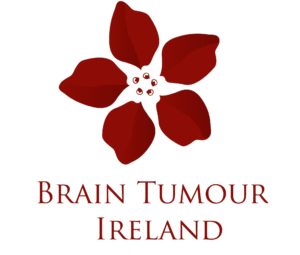 Brain Tumour Ireland was founded in 2012 by a small group of people caring for a family member who was sadly lost to a Brain Tumour.
As a national organisation our aim is to continue to fight the battle against the disease in her honour. Through Brain Tumour Ireland (The Ronnie Fehily Foundation) we hope to create a place where people can come for information, guidance and comfort. A place to learn what to expect and a community to provide support.
Our primary goals are to
Raise Awareness & Education
Inform & Support
Promote & Fund Research
Your support or donations will raise much needed funds.  After sold out events in 2017 2018 & 2019 don't miss out register early.
RACE DAY INFORMATION
Car Parking 2 locations
Carlow Town Hurling Club & Carlow Lawn Tennis Club both located 300 meters apart
NUMBER COLLECTION POINTS
Saturday 25th January Race Number Pick Up
Race numbers can be collected from 5pm to 8pm at the Dome Carlow next to Talbot Hotel Carlow (please use this facility where possible)
RACE DAY SUNDAY 26TH JANUARY NUMBER COLLECTION
8:45am Number Pick Up Carlow Town Hurling Club Race HQ
10am The Dome Dash (kids event)
Registration from 8.45 am (€2 per child pay on the Day)
Run over 400 meters on the hurling pitch
Each child receives a finishers Dome Dash Medal
Race Warm Up/Briefing 10:40am Energie Fitness Carlow will start warm up in Carlow Town Hurling club
10:50am Last minute instructions to Participants
10:55am runners will line up with Pacers who best fit their predicted time. Walkers will be last to leave the start line.
We will then make our way to the start line located 200meters away.
*****No runners to be at the start beforehand. This is a LIVE ROAD and your co operation on the road is paramount, if your told to stop by a member of An Garda Síochána OR any of the Marshalls YOU STOP!!**
Pacers for 5 Miler 30min 35min 40min 45min 50min 55 min 60min groups (Please listen and obey the pacers guys they are there to help)
Race Start Time 11am 5 miler starts at Oak Park Arch ****Finish line: Carlow Rugby Club ******
THIS IS AN OUT & BACK ROUTE
Water Stop 2.5 mile
Bottles are 200ml sports cap ( if you don't need it don't take it you might need it on the way back)
Bins will be provided so leave bottles close when possible DONT throw them over ditches.
Order of Malta Carlow, Civil Defence & Carlow Gardai Traffic Division will be on route for the event.
Water will be provided after you finish so please avail of it.
Please Obey instructions from all Volunteers & Marshall's on how to proceed after you finish.
RACE FINISH CARLOW RUGBY CLUB Finishers Medal
Each Runner/Walker will receive our unique finishers medal. Water, Bananas & Avonmore Protein Milk (limited availability) WHEN FINISHED PLEASE MAKE YOUR WAY BACK TO RACE HEAD QUARTERS CARLOW TOWN HURLING CLUB.
Please make your way back to Race HQ in a safe and timely manner.
Refreshments
Please join us for post race refreshments in Carlow Town Hurling Club Race Head Quarters
Race Vendors: Display Kings will be attending on the day showcasing their Metal Medal Hangers the ideal way to display your medal just ask Jimmy and he will get the ideal Hanger for you on the day.
Flux Athletic will also be in attendance as every year with their sports clothing range and array of other treat and goodies for you to purchase just ask GER and he will FLUX you up.
Bling Hunters will also be their on race day showcasing their virtual medals and Wayne will have a challenge to suit all levels. From Batman to Gremlins he has you covered
Bodylight -Night Runner will also be in attendance with the fantastic Bodylite device and it will be sure to light up the event. Padraig will be glad to show you a demo on the day.
Race Prizes 5 Miler
Male 1st 2nd 3rd Female 1st 2nd 3rd
5 Miler O/40 Male 1st 0/50 Male 1st 0/60 Male 1st
5 Miler O/40 Female 1st O/50 Female 1st O/60 Female 1st
5 Miler Junior Boy 1st Junior Girl 1st
1st Dog Assisted Runner 1st Walker
Presentation of Prizes RACE HQ CARLOW TOWN HURLING CLUB
12:30 Prize Giving Approx
RAFFLE 12:35 approx
MEGA DRAW 12:45
****MEGA DRAW SPONSORSHIP PACK ENTRANTS ONLY ****
T-SHIRT'S FOR SALE €10 EACH
TSHIRT'S WILL BE ON SALE FOR €1O ON BOTH SATURDAY & SUNDAY LIMITED AVAILABILTY SIZES XS TO XXL
Your support is very much appreciated and on behalf of Irish Guide Dogs for the Blind & Billy's world Ireland and my family and of course my dad we thank you. Enjoy your day and I look forward to meeting you.
Thank you for your amazing support and ensuring the event Sold Out for 4th year in a row.
Enjoy the Day and be sure to smile for the cameras.
Kind Regards
Charlie CURRAN (Race Director 0862141322)