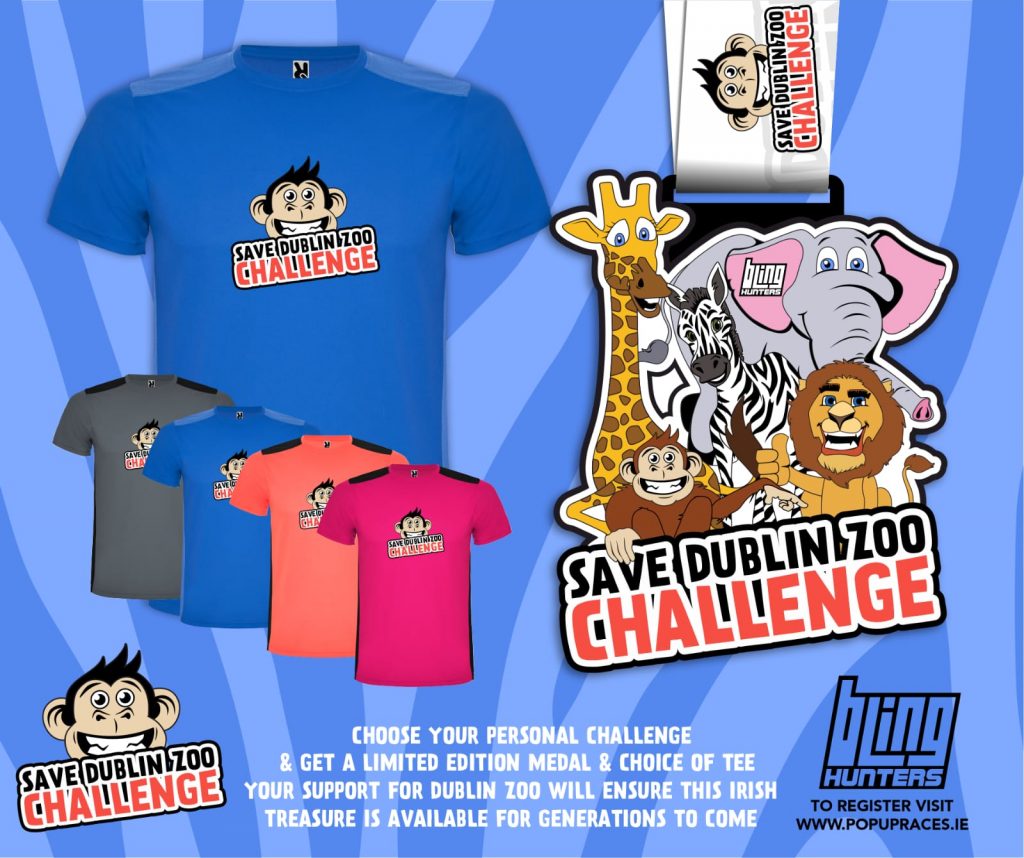 Dublin zoo is in trouble and struggling to keeps its doors open. The situation around covid has destroyed any income the zoo had coming in this year.
Your support for Dublin zoo will ensure this Irish treasure is available for generations to come
This is a fitness challenge and can take place from anywhere in the world in your own time at your own pace and its that simple.
**Run, walk, treadmill or cycle or any other form of exercise where you can record your kilometers until you hit your target and send in your evidence to our Facebook page BLING HUNTERS or to this email**
Irishblinghunters@gmail.com
To claim your medal and completion certificate
You can choose your own distance and we have no time limit on the challenge.
Fundraising. If you would like to set up a JustGiving fundraising page just press on the link which brings you to registration. You then serch save Dublin zoo and set up your fundraising page.
If you can put the heading as bling hunters save Dublin zoo we can then track the funds raised for cheque presentations. You can also add your name to the heading or in your fundraising event details so people know its you. All you do then is share like crazy on social media
Fundraising is optional and you don't have to fundraise to take part
Link below
https://www.justgiving.com/start-fundraising
All funds raised except for medal and tshirt costs will be donated to dublin zoo
Dublin zoo message
As a registered charity, Dublin zoo rely on ticket sales for almost 90 percent of the funding to keep Dublin zoo going.
After the gates closed for the second time we're sad o say the future of Dublin zoo is uncertain
Our goel is to raise vital funds to help cover the costs of animal care so we can continue to protect wildlife and support conservation for generations to come. It costs over 500,000 euro per month to give the animals the highest standard of care that They deserve and even the smallest of donations will help see us through these challenging times.
All funds raised will go directly into the care of over 400 animals at the zoo
We understand this is a challenging time for everyone, so we are only asking people to give what they can.
Your support really means the world to us and all the incredible animals that live here in Dublin zoo
For more information or to donate further or become a sponsor of this event please contact Wayne on the Facebook page BLING HUNTERS or
0862005652
Irishblinghunters@gmail.com
Medal hangers now available as an additional purchase