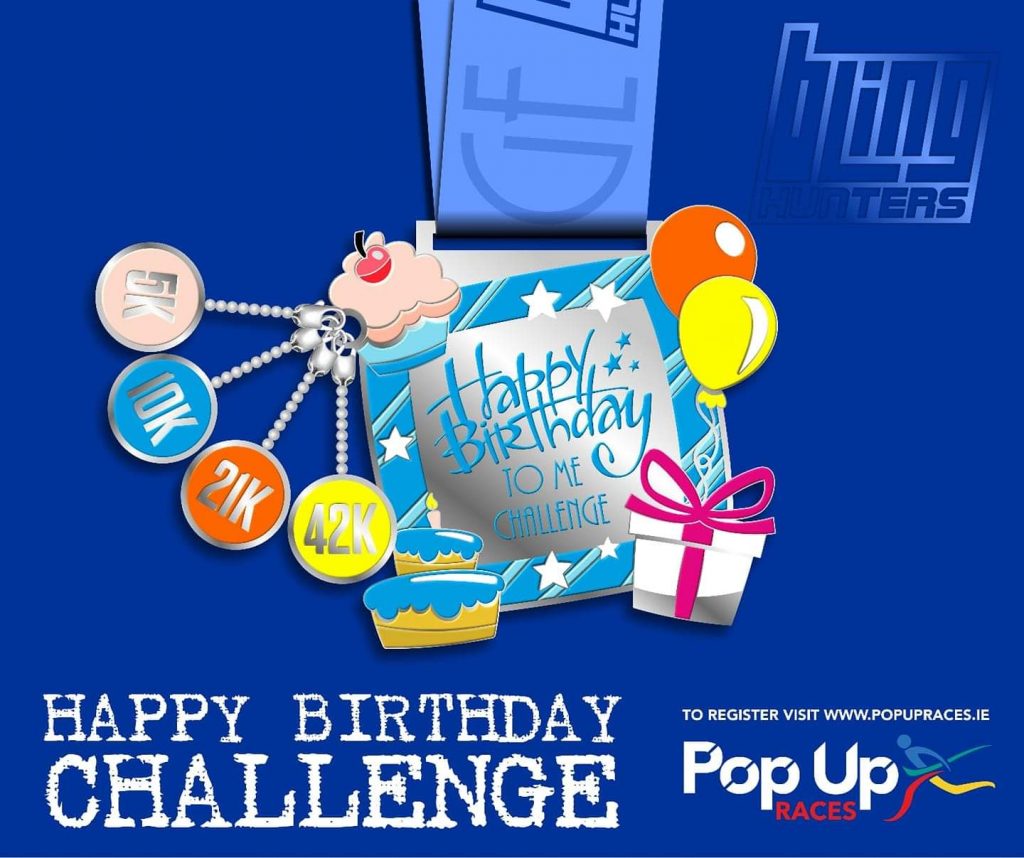 This is a challenge to reward yourself for putting in all the hard work and sweat lost and also to celebrate your birthday
We have the 12 months listed so make sure you choose the correct month.
If your birthday has gone go ahead and sign up to your month and complete your challenge and we will post out your medal.
You have 4 distances to choose from 5k,10k,21k or 42k.
You don't have to complete all in one and can break it down.
Complete your challenge the month of your birthday and send in the evidence to our Facebook page bling hunters group or to this email address
Irishblinghunters@gmail.com
To claim your medal and completion.
We will then post out your birthdaymedal
Run, walk, treadmill or cycling challenge or any other form of exercise where you can record your kilometres until you hit your target
Charity partner.
Our charity partner is Crumlin children's hospital and if you take a sponsor card to raise money it's free to enter. We ask that you try to raise as much as possible. Send an email to request a sponsorship card.