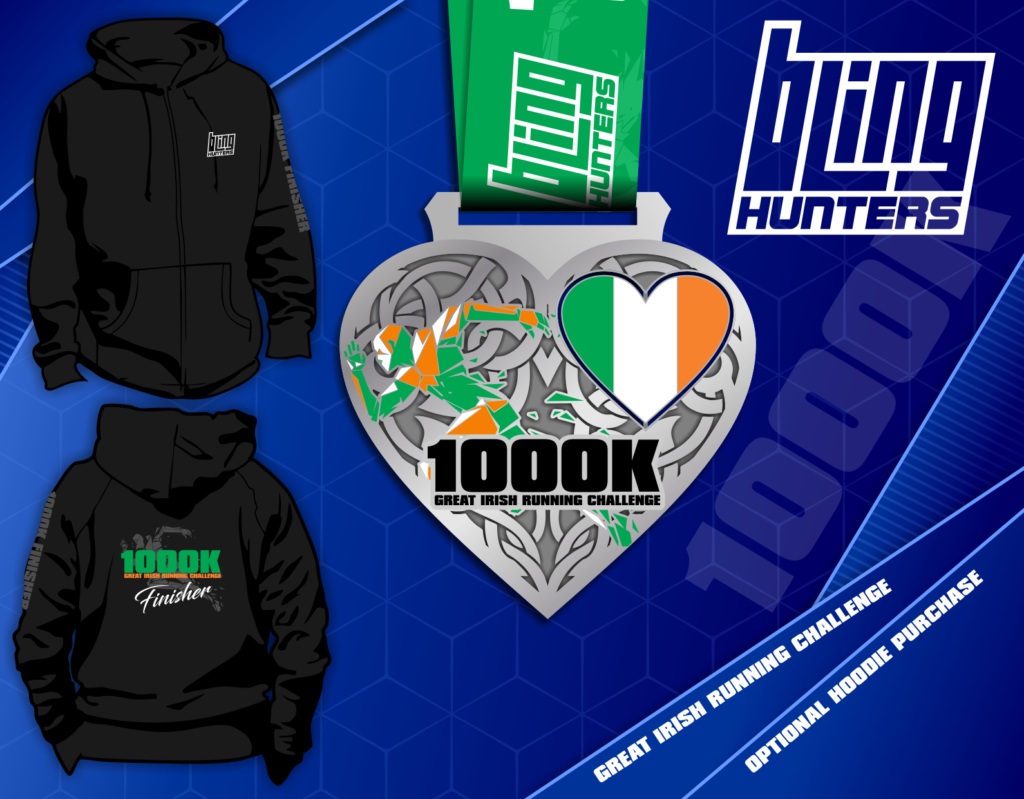 BLING Hunters are delighted to bring you the tGreat Irish 1000km running challenge to help keep you motivated and moving in 2021.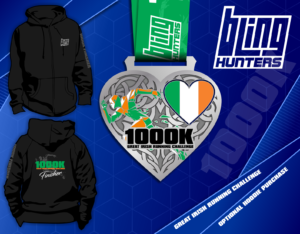 **You can sign up and start anytime and we have no time limit.**
After the year we have just had its important to remain active as a healthy immune system is the best fight again any cold, flu or virus
This is a virtual run, walk, treadmill or cycling challenge or any other form of exercise where you can record your kilometres until you hit your target.
We start on the 1st of January and you have the full of 2021 to complete your challenge
You can enter some of our smaller challenges even if you are taking part in this and use the kilometres from this challenge as we consider this a bonus medal for all the hard work you put into remaining active .
We have a massive medal and top of the range hoodie for all to enter.
If you would like to add a bling hunters medal hanger to your order then this can also be done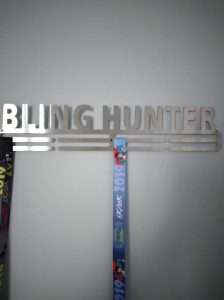 Charity partner Crumlin children's hospital. You can also donate if you choose. You don't have to in order to take part but the money donated will help save tiny lives.
Or you can request a sponsor card or set up your own fundraising page for Crumlin children's hospital and let us know how you can on
Fundraising is optional. You don't have to fundraise to take part
For more information please contact Wayne on the bling hunters Facebook page or email
Irishblinghunters@gmail.com
Phone 0862005652