MANAGE MY BOOKING – CLICK HERE
You've purchased tickets to an event and now wish to change some details. Any personal details which don't affect the ticket price can be changed online via manage my booking on Eventmaster. So if you wish to give your entry to a friend (for example), it can be done here.
Details that can be changed are:
Name
Address
Email address
Date of Birth
Club Name
Mobile Number
T-shirt Size (where applicable)
Where you wish to change ticket type and there is a difference in price, please contact the team on info@popupraces.ie
**NOTE – THIS OPTION CLOSES APPROXIMATELY 1 WEEK BEFORE THE EVENT IN MOST CASES
Steps to change your details via manage my booking are below:
Find your original email confirmation from eventmaster and click on the 'manage my booking' link.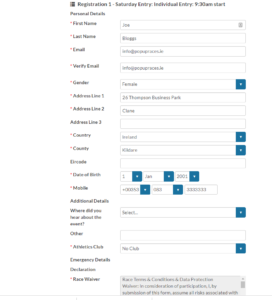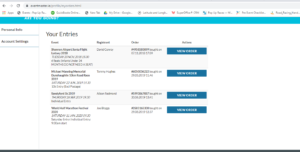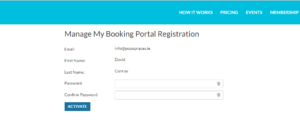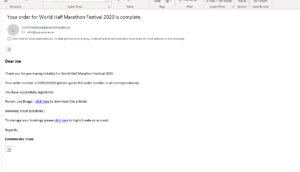 Set up a user name and password on Eventmaster for yourself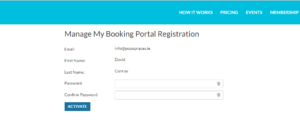 All historical entries you've made via Eventmaster will be visible. Click on view order.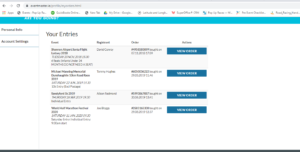 You'll be brought to the original registration form where you can amend appropriate details.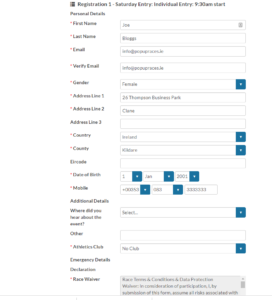 If you experience any difficulty amending details, please contact us on info@popupraces.ie