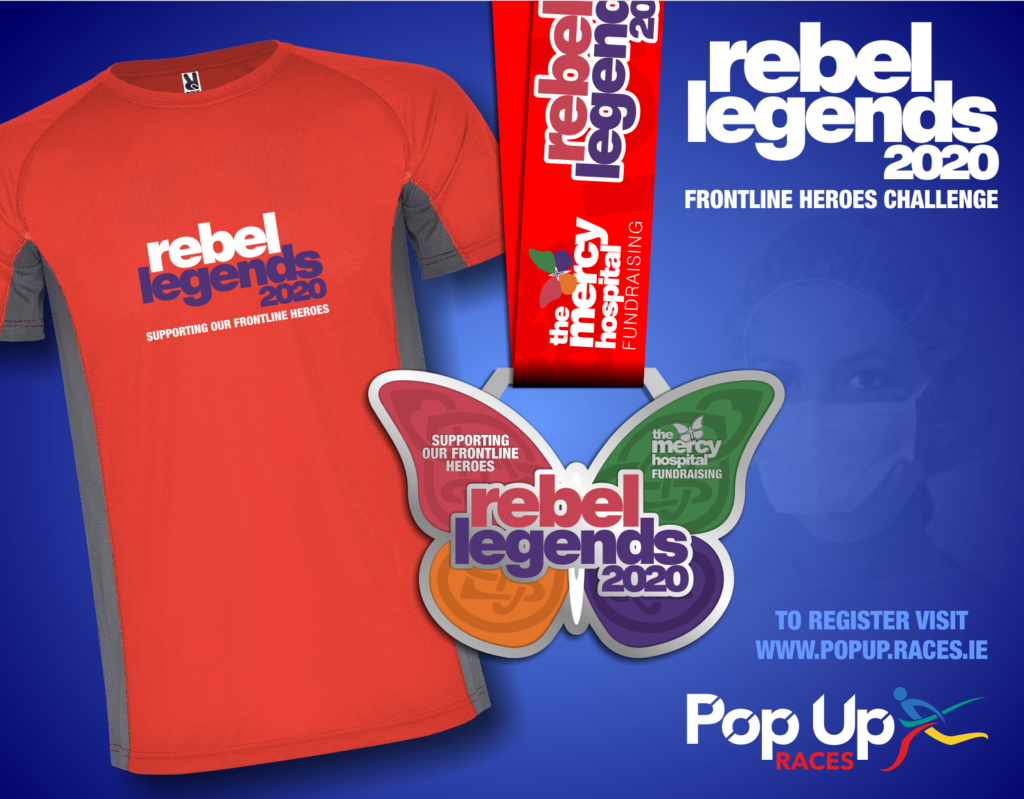 Event Details
Location

Race Type

Virtual

Date

31-12-2020

Time

10:00
Enter Now
Has your race been cancelled? Join us for this virtual run, walk, treadmill, cycle or any form of exercise where you can record your kilometres.
All proceeds from this event going to the mercy hospital in Cork who are finding it hard to survive as funding has stopped and they continue to bring the very best care possible to patients in these very tough times.
Bling Hunters are putting on this event together for EVERYONE TO PARTICIPATE and show our support to all the front line staff for putting their lives at risk every day to keep us safe.
Online fundraising page (optional): If you would like to sign up to an online fundraising page to support The Mercy hospital, link to an Idonate.ie fundraising page. Simply click on the link below and away you go!
The Mercy Hospital Cork – click HERE
Events details
This is a virtual event and it can take place anywhere in the world in your own time at your own pace and its that simple.
Each time you go out save your kilometres until you hit your target and send in the evidence to our Facebook page BLING hunters or to this email
It can be completed in your own time (there is no time limit)
Irishblinghunters@gmail.com is where evidence can be sent or alternatively send it to the Bling Hunters Facebook page To claim your medal and completion certificate. Your medal and completion certificate will then be sent to you by post
Pricing Options:
Medal Only – €19 + booking fee
Medal & Tee – €29 + booking fee
Medal only (outside of Ireland) – €27 + booking fee
Medal & Tee (outside of Ireland) – €38 + booking fee
MEDALS and TSHIRTS. Our lead time is 6-8 weeks from order so we hope to ship these to you in late May / Early June
The challenge: Our medal is designed in such a way that you can create your own challenge and your own distance. The challenge can start as small as 1km and go all the way to 1,000km. Most popular challenges are 25km,50km 150km and 200km.
Donation. If you would like to donate more than your entry we have a donation button where you can make your donation.
For more information on this event contact Wayne on
0862005652
Or our Facebook page BLING hunters