Walk, jog, Run 5km together for yes 2018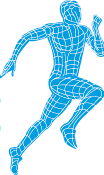 RACE INFO
Run, Walk or Jog 5K Together For Yes
Where? Sandymount Strand.
The run will start on Sandymount Strand at Sean O'Moore park end.  It will continue on beach along coastline for 1.25k (approx. as far as old swimming pool). Return back adjacent to run route out. That's one lap and equals 2.5k in distance. Participants now commence second lap. After second lap they continue to finish gantry for 5k.
The route will be properly marked and marshalled.
When?  7.30 pm, Wednesday May 16th, 2018
REGISTRATION ONLINE or 15th May at 14 Mount Street, Dublin 2, 5.30pm to 7.30pm. Also at the corner of Sean Moore Park on the night of the race.
Is there a cost? €25 Registration – includes a free Together for Yes T-Shirt.
Need more information or have a question, contact Christina or Theresa at [email protected]