Sallins National School Community 5k Fun Run 2018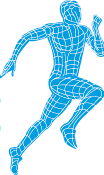 RACE RESULTS
29th April 2018




11:00 am – 1:00 pm
Sallins National School parents council are organising this 5k Community Fun Run to help raise funds for an All Weather Playing Pitch.
On the day registration will take place in the second carpark in Millenium Park at 9:30am  Run starts at 11am in Millenium Park (Sycamore House).
There will be a medal for all finishers.
Bottles of water and fruit provided at the end of the race.