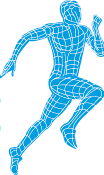 Rith na Lochanna 5k 2018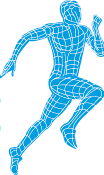 RACE RESULTS
29th April 2018




11:00 am – 4:30 pm
Rith na Lochanna 5k & family fun day is returning to Russborough on Sunday 29th April 2018.
**Shortlisted as Best Sporting Event 2017 in the Event Industry Awards! **
The race route consists of a mixture of trail and cross country terrain, all with the backdrop of Russborough House and Blessington Lake.
With over €800 worth of race prizes and multiple activities for all the family such as face painting, inflatable obstacle courses, kid's races (2.2KM, 800M & 100), archery, meet the Little Owls, BBQ and lots more. It is guaranteed to be a great family day out.
Free entry in to the car park up to 11am.
All proceeds go to Gaelscoil na Lochanna, much needed funds for educational, sports equipment and building upkeep.
On the day registration opens at 9:30am.
Please note there is a charge to use the carpark at the venue. Please bring change for this.
Summary of prize structure: 1st – 4th Male & 1st – 4th Female Over 20
1st-3rd Male & 1st-3rd female Under 20.
Please note the finish line is 600m away from the start line.