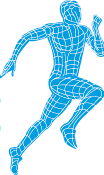 Oylegate 10k & Half Marathon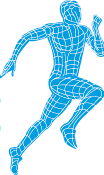 RACE INFO
Olyegate Half Marathon takes place on August 26th.
Location:  Oylegate GAA complex.  Parking is available at the complex.
Time:  Walkers of 1/2 Marathon 9am.
1/2 Marathon & Relay 10am.
10k Race/Run/Walk 10:30am
Registration and bag pick up will be at Mernagh's Oylegate on Saturday 25th of August, 5pm to 8pm and morning of race at GAA grounds from 8am.
Sports Tops for first 200 registered.
10k prizes:
Mens 1st/ Womens 1st
Mens 2nd/ Womens 2nd
Mens 3rd / Womens 3rd
Half Marathon race prizes:
Mens/Womes 40-49
Mens/womens 50-59
Mens/Womens 60-69
Mens/Womens 70 over
NOMINATED CHARITY: Wexford Hospice Homecare
AAI PERMIT
SPOT PRIZES
Hospitality
Refreshments will be provided before the prize presentation after the race in the GAA complex
Other Information:
No bicycles, roller skates or pets on the course. Children must be accompanied. NO ipods/MP3 (AII rules) Walkers please make way for runners. 10k/ half marathon runners must be over 18 years on the race day