Leighlinbridge 5km Fun Run / Walk 2018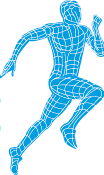 RACE RESULTS
10th June 2018




11:00 am – 1:00 pm
Fundraising for Leighlinbridge N.S. outside activity & play area.
On the morning registration will open at 10am at The SuperBowl – Leighlinbridge
The 5k starts at 11am at The Old Convent.  The race will be chipped timed.
Water and light refreshments on site.
Parking on site.
Toilets and Changing facilities on site.