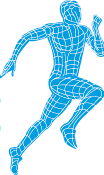 Jog for a Dog 2018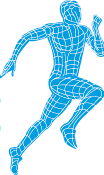 RACE RESULTS
Jog For a Dog 5k returns in 2018 on Easter Monday April 2nd, the 4th year of this popular event run in the beautiful surroundings of Casteltown House, Celbridge Co Kildare. Raising funds for the wonderful charity My Canine Companion Autism Service Dogs, this event has raised over €53k in the last three years! Thanks to great sponsorship from Irish Dog Foods, which covers all the race costs, ALL  of your registration fee to the charity. Sponsorship cards are also available to all runners, if you would like to get family and friends involved in fundraising for this wonderful charity.
The flat 5k road race course starts and finishes in Castletown House and offers a great opportunity for your PB's. With medals and goodie bags for all finishers and refreshments in the courtyard afterwards, it is a great day out for runners and families alike. This year the event coincides with World Autism Awareness Day so it is an extra special event to feel apart of.
This year's event is also dedicated to the memory of Chantal McQuirk, a very good friend of our charity My Canine Companion, who has been involved with Jog for a Dog from it's early days, and who sadly passed away this year.