Gaelscoil Mhic Aodha 5K Rith/Siúl (5k run / walk) & 3.5k Lá Clainne Rith/Siúl (3.5k family run / walk) 2018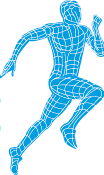 RACE INFO
20th May 2018




2:00 pm – 4:00 pm
The perfect occasion to get all the family moving before the summer months begin. The course begins and ends at Gaelscoil Mhic Aodha, Melitta Road, Kildare Town is ideal for all from seasoned athletes seeking a Personal Best or couch to 5K beginners and even strollers with buggies and doggies. Run starts from 2pm with registration open on the day from 1pm or register online in advance €12 entry for 5K. Cash prizes for 1st, 2nd and 3rd male and 1st, 2nd and 3rd female runners.
3.5K family run/ walk route also – children welcome to dress up in superhero outfits. Fun day and Refreshments served afterwards in Gaelscoil Mhic Aodha. Please contact Tanya on 087-9178687 for further information. Please pick up race number in Gaelscoil Mhic Aodha from 1pm on the day.
Ócáid iontach chun an clann go léir a chur ag bogadh roimh mhíonna an tsamhraidh. Tosóidh agus críochnóidh an cúrsa ag Gaelscoil Mhic Aodha, Bóthar Mhelitta, Baile Chill Dara. Tá sé oiriúnach do lúthchleasaithe a bhfuil taithí acu agus atá ag lorg a sáriarrachta pearsanta nó do thosaitheoirí ón dtolg go 5k agus a bhfuil bugaithe agus madraí fiú! Tosóidh an Rith ag 2pm le clárú ag tosú ó 1pm ar an lá nó is féidir clárú ar líne roimhré ag www.popupraces.ie €12 don duine aonair do 5K. Duaiseanna airgid don 1ú, 2ú agus 3ú fhear agus don 1ú, 2ú agus 3ú bhean thar an líne. Tá cúrsa 3.5K do theaglaigh freisin – fáilte roimh pháistí gléasta mar laochra. Beidh lá spraoi agus rith na bpáistí ar siúl tar éis an reatha.  Glaoigh ar Tanya  087-9178687 chun tuilleadh eolais a fháil. Is féidir d'uimhir a bhailliú ó Ghaelscoil Mhic Aodha ó 1pm ar an lá.