Double D4 Fun Run 2018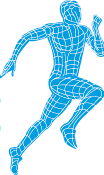 RACE INFO
Double D4 was established by Nicky Doyle 6 years ago following her being diagnosed with breast cancer and in an effort to raise awareness and fundraising for cancer support services. The inaugural run in 2012 raised in excess of 35K and to date we have raised over 100K. Our target for this year is even more ambitious.
The event will take place on 25th May on the Sandymount Strand. Race time is 6.45pm.
Registration is €25 for individuals, €60 for Families.
On the day registration from 1pm at the OSG Vericlaim office.  The race will start opposite the office on the beach.
There will be a BBQ in the grounds of OSG Vericlaim at a cost of €10 after the event – promises to be a great night!!
Donation link:: https://give.everydayhero.com/ie/double-d4-fun-run-1
Facebook: https://www.facebook.com/Doubled4run/
Video: https://www.facebook.com/Doubled4run/videos/1123670651013814/