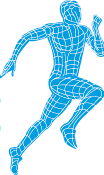 Marathon Man to Iron Man
Marathon Man To Iron Man 5k/2.5karathon Man to Iron Man 5k/2.5kRACE INFO
We are holding the first Marathon Man To Ironman 5k/2.5k Family Fun Run in Corkagh Park on the 30th of June. All funds raised go to Spina Bifida Hydrocephalus Ireland who are celebrating their 50th anniversary. There will be a medal and goodie bag for everyone who enters. This is a fully accessible and inclusive event. We hope you can join us for a great day out.
The run will start before the playground in Corkagh Park.  You can also register on the day from 9am at the same place.
Prizes – 1st, 2nd, 3rd in both male and female.