The 2022 Kia Race Series came to a fitting conclusion in Cork this year as local club Leevale stormed to victory in the series team event, and taking €7,000 for their club in the process. The Cork club has travelled the length and breadth of the country this year, and were able to hold on and beat their nearest rivals Dundrum South Dublin AC, who were brilliant runners up and take €5,000 for their club. Mullingar Harriers AC completed the podium this year, taking €3,000 for their club.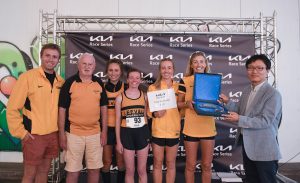 The final race of the series was hosted by St Finbarrs AC and had an entry of almost 1600 entries. Amongst those entries was Paul O Donnell (DSD) who took a comfortable victory in the end, winning in a time of 49:52. Paul has been the star of the series this year, and takes home the overall male prize after a string of excellent performances throughout the summer. William Maunsell (Clonmel AC) takes second place in the series for 2022.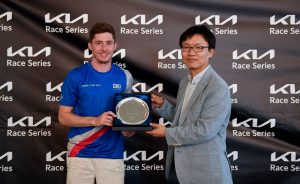 Female winner Shone Heaslip (An Riocht AC) clocked 57:02, a new course record, and she had almost 3 minutes to spare on her nearest challenger,  NIamh Moore (Leevale AC).
The overall womens series was won by Lizzie Lee of Leevale AC, who in the end did not have to run in Cork, and instead supported her team mates from the sidelines. (Lee became the Leevale unofficial Team Manager for the series, and along with Meghan Ryan in Dundrum South Dublin AC, made sure that the two top teams were always present at the start line throughout the summer.) Fellow Olympian Maria McCambridge, who ran all 7 races, took the overall second place.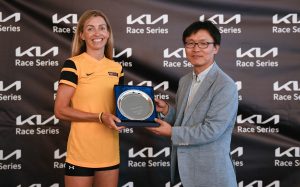 The 2022 Kia Race Series comes to a conclusion now, and on behalf of Pop Up Races and the athletes, we would like to thank Kia Ireland for their fantastic support throughout the year.