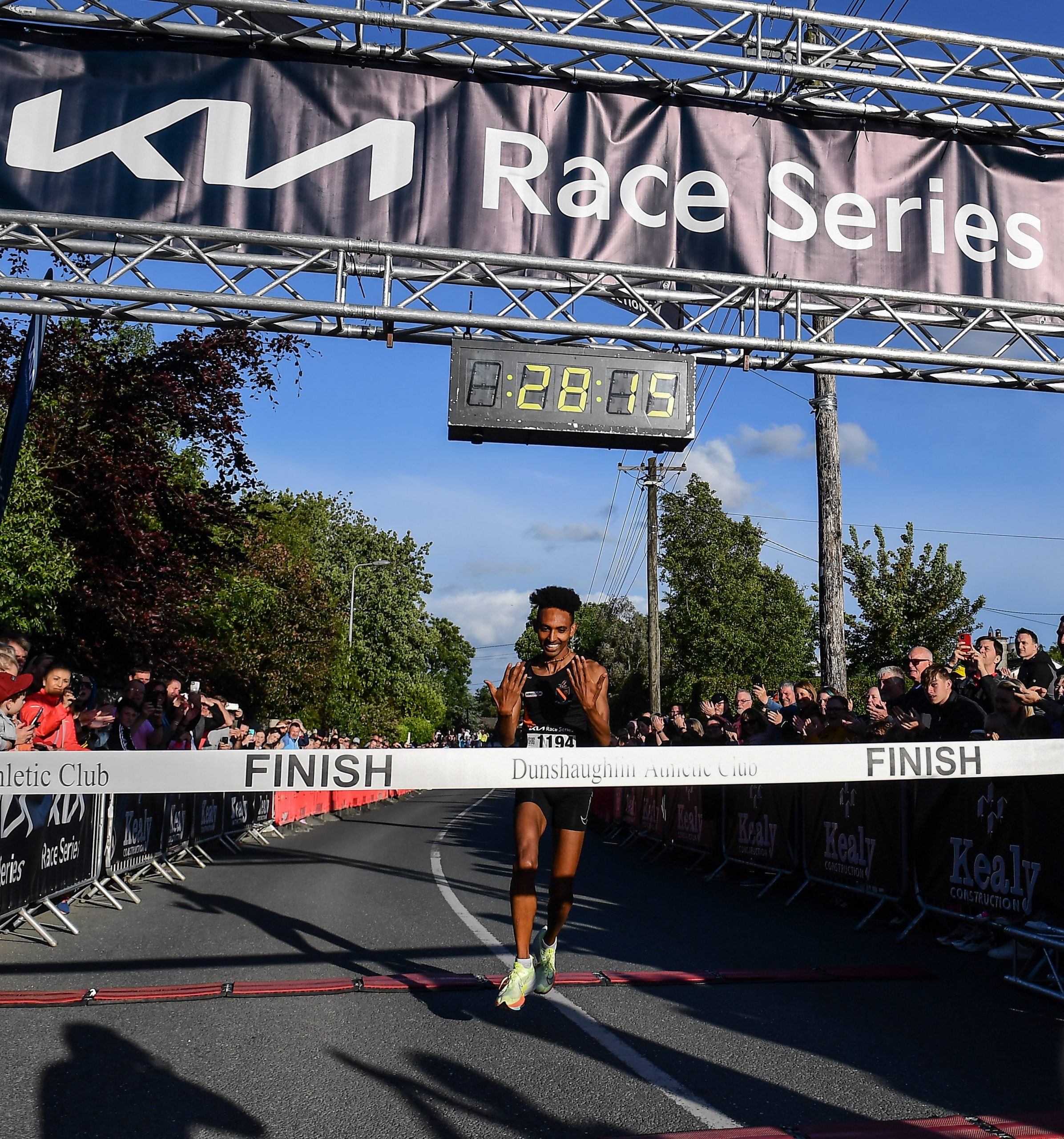 There was a sense of giddiness in the air this week as word began to spread on who may or may not be racing at the Michael Manning Memorial Dunshaughlin 10k…what unfolded on the night would turn out to be one of the deepest, highest quality fields assembled in recent times in Ireland. Round 4 of the Kia Race Series did not disappoint! On a renowned fast course, I'm not sure any of us expected to see just how fast it would be, with course records tumbling in both the mens and womens races.
Where to start…..at the start I suppose! To namecheck athletes might get us in trouble in case we forget anyone, so lets just say with 17 men under 31 minutes, and 28 women sub 40, the field was loaded with talent.
Efrem Gidey (Clonliffe Harriers) went fast from the gun, and as he passed the first mile, had already strung out the field with Hiko Tonosa and Paul O Donnell (DSD) in pursuit. Then followed a gang of runners including Brian Maher (Kilkenny City Harriers) and Michael Harty (East Cork AC) who would have a fascinating battle in the M40 category on the night.
Olympians Fionnuala McCormack (Kilcoole AC) and Lizzie Lee (Leevale) were not to far behind through the mile as the race went out into the country with the slight breeze that was there in the runners backs on the way out.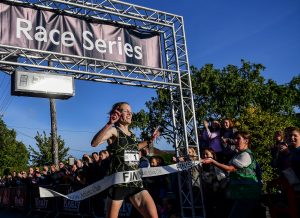 28 minutes and 15 seconds after the gun went, Efrem Gidey was back at the finish line. Amid an electric atmosphere, the Clonliffe star lapped up the applause and even had time to high 5 some fans as he came in to shatter the previous course record by over a minute. In fact the top 3 men on the night broke the old record, with Hiko Tonosa coming home in 28:50 and Paul O Donnell in 29:09. Brian Maher edged out Harty by just a second to set a new Irish M40 10k record, running 30:05, and as the runners streamed in behind, we did not have to wait long for another course record to be smashed.
This time, Fionnuala McCormack broke her own record, set in 2019, by 10s as she ran 32:08 to come in ahead of Lizzie Lee in second and Ciara Wilson of DMP in third. Both McCormack and Gidey took home €500 course record bonuses courtesy of Kia Ireland…on top of the prize money on offer from host club Dunshaughlin, it wasn't a bad nights work!
Those that were there will remember it as a race for the ages, with a star studded fielding wowing the massive crowds that turned out on a perfect summers evening in county Meath.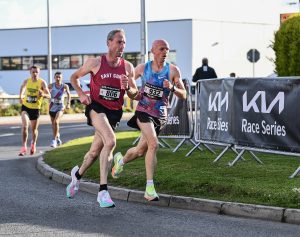 In the Kia Race Series Team event, where there is a €15,000 prize pot up for grabs, Dundrum South Dublin AC took the team win, and closed the gap slightly on leaders Leevale at the top of the leaderboard. Individual and team leaderboards from the series to follow.
A full list of results can be found here: https://www.popupraces.ie/race/michael-manning-memorial-dunshaughlin-10km-road-race-2022/
Round 6 of the Series takes us to Roscommon on July 2nd for the Roscommon 10 Mile, and places are filling fast. You can register for the event here: https://www.popupraces.ie/race/roscommon-10-mile-2022/