The final round of the 2019 Kia Race Series, brought to you by Pop Up Races, takes us to the scenic town of Blessington, Co. Wicklow, for the Lakes 10k, hosted by Lakeshore Striders AC.
REGISTRATION CLOSES FRIDAY LUNCHTIME – REGISTER HERE: https://www.popupraces.ie/race/the-lakes-blessington-10k/
This race is renowned for its flawless organisation, its fast scenic route and of course, the legendary post race muffins, and 2019 promises to be even better than previous years. It is the final round of the Kia Race Series, and by Saturday afternoon, 2 brand new Kia Stonics will have been given away to the overall "Race for the Stonic" leaders in both the male and female series.
The Male scenario is a simple one – Eric Keogh of Donore Harriers is the table topper, and simply has to finish on Saturday to retain the car he won in the same series last year.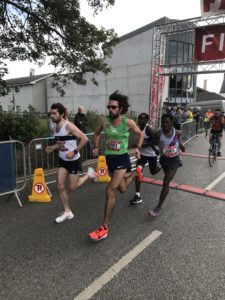 The female table is, however, far tighter, with nothing separating the leaders, Mary Mulhare and Sinead O Connor, Both will run on Saturday, and the scenario couldn't be simpler – it's winner takes all.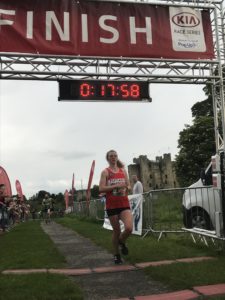 There is no form guide, no athlete stronger over 10k than the other, this really could not be any closer. (Details of results in the series to date can be found HERE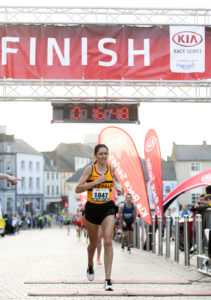 The Lakeshore Striders look forward to welcoming you all this Saturday morning – there is still time to register! See you there.
ABOUT THE KIA RACE SERIES
The Kia Race Series is back in 2019, and promises to be bigger, better and faster than ever.
Aimed at supporting grass roots athletics by increasing participation at established club races nationwide, the Kia Race Series also aims to increase competition for elites around Ireland, with the overall winner, male and female, driving away in a brand new Kia Stonic for 2019 (terms and conditions apply)
Each race will have course record bonus pots of €1,000, sponsored by Kia Ireland, as well as the usual cash prizes on offer by  the host clubs.
This year also brings in a Masters Series. It is open to anyone who is 40 or over in the year of the series, with the overall male & female winners winning a trip for 2 to the European masters (flights, accommodation & entry) in 2020.
In total there will be 9 races in the series, with the participants 5 best scores taken into account when the final league table is complete. Unlike last year, there will be no finale, the series is done solely on a league format.
The KIA Race Series
Streets of Portlaoise 5k: 17th March, 11am
Streets of Kilkenny 5k: 18th April 7:30pm
Bob Heffernan (Enfield, Co. Meath) 5k: Tuesday May 21st 8pm
Braveheart 5k (Trim), June 14th 8pm
Dunshaughlin (Meath) 10k Road Race: Saturday June 22nd, 7:30pm
Roscommon 10 Mile: July 6th, 10:30am
Edenderry (Offaly): 10 Mile, July 21st 9:30am
Castlepollard 5k (Westmeath) Wednesday Aug 14th, 8pm
The Lakes 10k (Blessington/Wicklow) September 7th, 11am