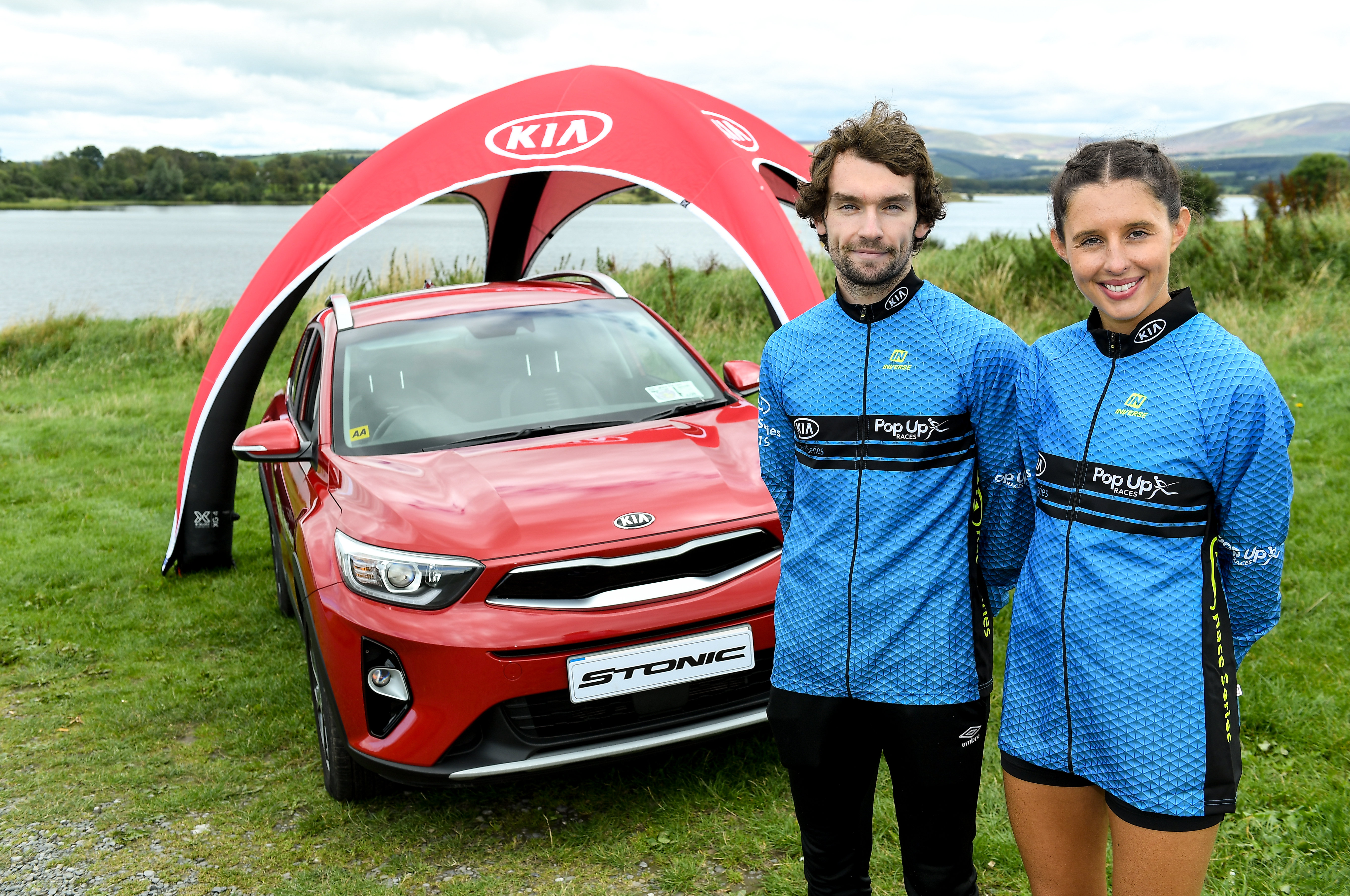 It started on the Streets of Portlaoise on St Patricks day, and now, 9 races later, the male and female winners of the "Race for the Stonic" were decided at the Lakes 10k in Blessington.
The race itself was won by Sean Hehir who just missed out on the course record, winning in a time of 30.21 after a tough battle with Tom Fitzpatrick (Tallaght AC). Eric Keogh (Donore) took 3rd place, and cemented his place at the top of the Kia Race Series "Race for the Stonic" leaderboard. Eric will now have a second year of driving a brand new car thanks to Kia Motors Ireland.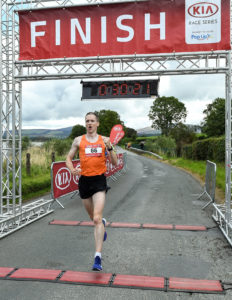 The story of the day, and the series as a whole, has been the intense (but very friendly!!) rivalry that has developed between Sinead O Connor and Mary Mulhare, and in todays winner takes all battle, it was the Leevale athlete O'Connor who pulled clear at the 6km mark to power home and take the victory, and with it the use of a brand new Kia Stonic for the next 12 months, in a fantastic time of 34:48. Mulhare (Portlaoise AC) was second with Edenderry AC athlete Aisling O Connor in 3rd.
Both female athletes finished with 7 points (3 wins & 2 seconds each) but O Connor takes it by the slimmest of margins by virtue of a better head to head over the series, as well as a better total when a 6th race was taken into consideration.
Congratulations to all who took part in the event, and to Lakeshore Striders who as usual put on a superbly organised race.
Both Keogh & O Connor were understandably delighted with their mornings work.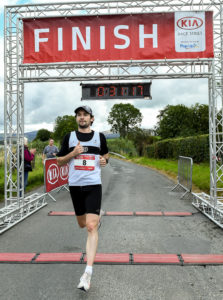 Eric Keogh: "It was a great race, and I'd just like to thank the organisers and also Kia Motors Ireland for their continued support of this series. I'm looking forward  to picking up my new Stonic in the next few weeks!"
Sinead O Connor: "Firstly, to Mary, I want to say hard luck and also thank you, we've really pushed each other this year and it's been fantastic to have such great fields to race throughout the series. And secondly, to Pop Up Races and the series sponsor, Kia Motors Ireland, I cant believe I'm taking a new car away for 12 months, I am over the moon!"
**Spare a thought for Hiko Tanosa, a keen supporter of the Kia Race Series, who got delayed and missed the start by over 3 minutes. Not to be put off, Hiko took off from the start and finished an incredible 6th in a gun time of 33:53!
You can see the story of this years series HERE
Images:Sportsfile
ABOUT THE KIA RACE SERIES
The Kia Race Series is back in 2019, and promises to be bigger, better and faster than ever.
Aimed at supporting grass roots athletics by increasing participation at established club races nationwide, the Kia Race Series also aims to increase competition for elites around Ireland, with the overall winner, male and female, driving away in a brand new Kia Stonic for 2019 (terms and conditions apply)
Each race will have course record bonus pots of €1,000, sponsored by Kia Ireland, as well as the usual cash prizes on offer by  the host clubs.
This year also brings in a Masters Series. It is open to anyone who is 40 or over in the year of the series, with the overall male & female winners winning a trip for 2 to the European masters (flights, accommodation & entry) in 2020.
In total there will be 9 races in the series, with the participants 5 best scores taken into account when the final league table is complete. Unlike last year, there will be no finale, the series is done solely on a league format.
The KIA Race Series
Streets of Portlaoise 5k: 17th March, 11am
Streets of Kilkenny 5k: 18th April 7:30pm
Bob Heffernan (Enfield, Co. Meath) 5k: Tuesday May 21st 8pm
Braveheart 5k (Trim), June 14th 8pm
Dunshaughlin (Meath) 10k Road Race: Saturday June 22nd, 7:30pm
Roscommon 10 Mile: July 6th, 10:30am
Edenderry (Offaly): 10 Mile, July 21st 9:30am
Castlepollard 5k (Westmeath) Wednesday Aug 14th, 8pm
The Lakes 10k (Blessington/Wicklow) September 7th, 11am