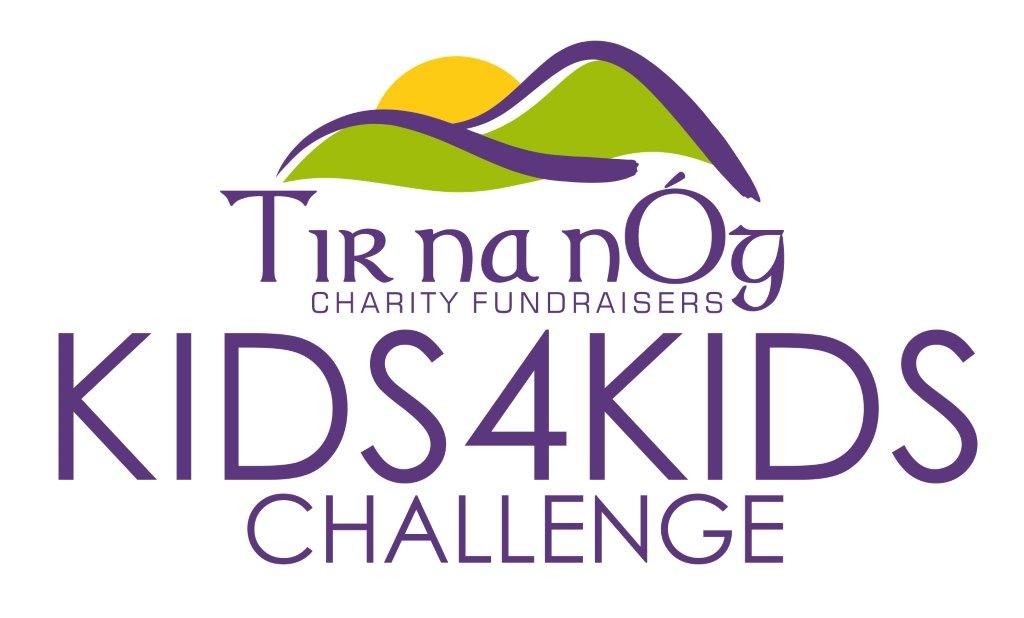 Tír na nÓg Charity Fundraisers present their inaugural KIDS4KIDS Challenge.
It's objectives are to provide events for children where they can enjoy the outdoors, while at the same time providing an opportunity for them to raise funds for a charity with a focus on children.
This years chosen charity is Cystic Fibrosis Ireland.
Starting and finishing at The GAP in scenic Glencullen the event brings together children (over the age of 8), families, schools and groups for a first-of-its-kind hiking challenge.
Participants will embark on a journey of either 8km or 13km over the beautiful Dublin Mountains.
So grab your waterproof clothing, suitably warm clothes, runners or hiking boots and a packed lunch and join us for a great cause.
Two ticket types are available for each distance – Family & Club/School
Family Entry:
Must include 1 Adult and up to a maximum of 4 children (over the age of 8). Online entry price is €21.40 per person (this includes a booking fee of €1.40) plus €30 per child* raised in sponsorship for Cystic Fibrosis Ireland.
Club/School Entry:
Minimum entry of 7 people, 2 of which are adults. Entry price is €21.40 per person (this includes a booking fee of €1.40) plus €30 per child* raised in sponsorship for Cystic Fibrosis Ireland.
*Note: Adults participation is required for the safety of the children. Adult participants are not required to raise the €30 sponsorship fee.
WAVE TIMES TO BE CONFIRMED CLOSER TO THE EVENT DATE.
IMPORTANT
Please be aware that should any member of your group become injured or need to return to base while on the walk, the ENTIRE group will need to return too.  This is in the best interests of our junior participants and also in keeping with Child Safety Procedures
Hellfire Rangers are a family walking group based in Tallaght, South Dublin, Ireland. Our youngest members are 8 and our oldest is a very young looking 48 (and she is not writing this!!!).  We walk every 2 weeks with the actual day changing from perhaps a Friday evening (perfect for winter night time walks) to Sunday (all day hikes).  Our hikes take us on waymarked tracks and over open mountain.  Last year, among other hikes, we completed the Dublin Mountain Way and this year we are working on the Wicklow Way.  For further information please see our facebook page. Through our group we have put together a committee of volunteers experienced in all levels of hill walking to organise a charity walking challenge for young people. This committee is called Tír na nÓg Charity Fundraisers.   We aim to create an opportunity for young people to experience an outdoor challenge event, while also allowing the participants to raise much needed funds for charity.  We hope through doing this we can also encourage people who perhaps would not normally be out on the hills to experience all the positive aspects of being out and about in nature. Our very first KIDS4KIDS Challenge 2019 takes place on 19
th
October 2019 in aid of Cystic Fibrosis Ireland.
---